With all the controversy and talk about hybrid .vs. diesel surfacing recently, it's worth noting that car manufacturers have long ago picked sides. Some are going for both, a full diesel and hybrid range, the French have combined the two, coming out with a diesel hybrid, the Germans, much like the rest of the European manufacturers have for the most part stuck with diesel.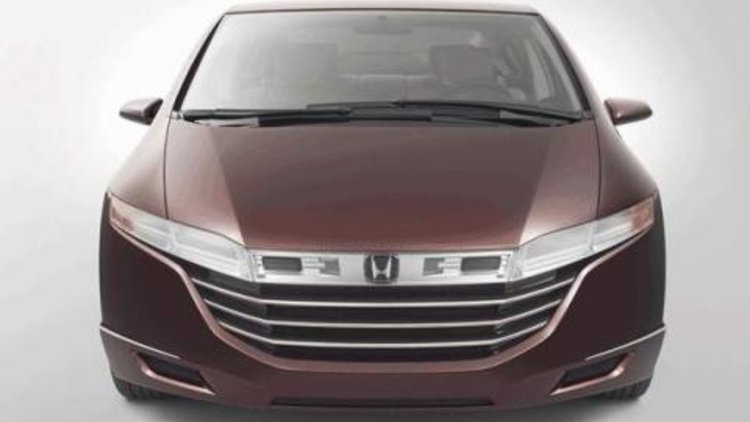 The Japanese on the other hand, can't get enough of Hybrids. Toyota is currently dominating the world with its 8 model hybrid range. Its closest competitor is fellow Japanese manufacturer Honda, who is hungry for a bigger slice.
Honda has announced plans to sell three new petrol-electric hybrid models to achieve an earnest annual sales target of 400,000 cars by 2013.
The models will include the new CR-X (100,000 sales p.a.), a specifically purpose built Prius killer (200,000 sales p.a.) and the all-new Civic Hybrid (100,000 sales p.a.).
Currently Honda's total global hybrid sales only account for 1.5 per cent of its overall figures, the aim, make it account for at least 10 per cent (which is about 400,000 vehicles).
It's not going to be easy to break Toyota's stranglehold on the hybrid market, but many other manufacturers are also trying.
Volvo (amongst others) has already shown, with its Recharge concept, that it can make a car which practically uses no fuel. General Motors is doing a worthy job and even Porsche has joined the hybrid race.
To make it even harder, Toyota announced last year that it will push to reach 1 million hybrid sales by early next decade, helped along by suggestions of a new hybrid-only brand.
But just how much will demand increase for hybrid cars to fulfil sales targets? Or more importantly, how much will hybrids improve?
According to research by Japan's Nomura Research Institute, the global market for hybrid cars will increase 300 per cent to 2.19 million by 2012, making it feasible for Toyota to sell 1 million hybrids with the rest splitting up the remaining market.
Nonetheless, which ever way you look at it, the 400,000 figure is more than ambitious. Honda only sold 55,300 hybrid cars (globally) last year (Toyota managed 429,000). The most common hybrid car is the Toyota Prius with worldwide sales of around 1.25 million in total.
Honda to sell 400,000 hybrids a year by 2013