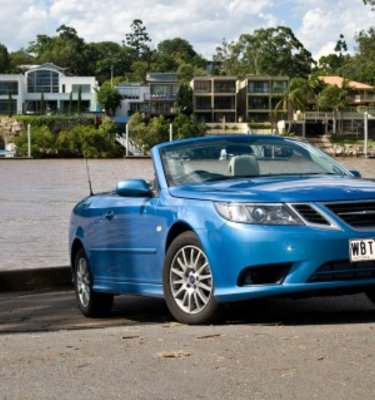 2008 Saab 9-3 Convertible review
Current Pricing Not Available
2008 Saab 9-3 Convertible TiD review
"The greatest pleasure in life is doing what people say you cannot do."
Model Range: $69,500 to $93,300
RRP (as tested): $71,850
Options: Metallic Paint $1350 (far too much),

Beautiful, excellent fuel economy, Saab practicality, lots of torque, great gearbox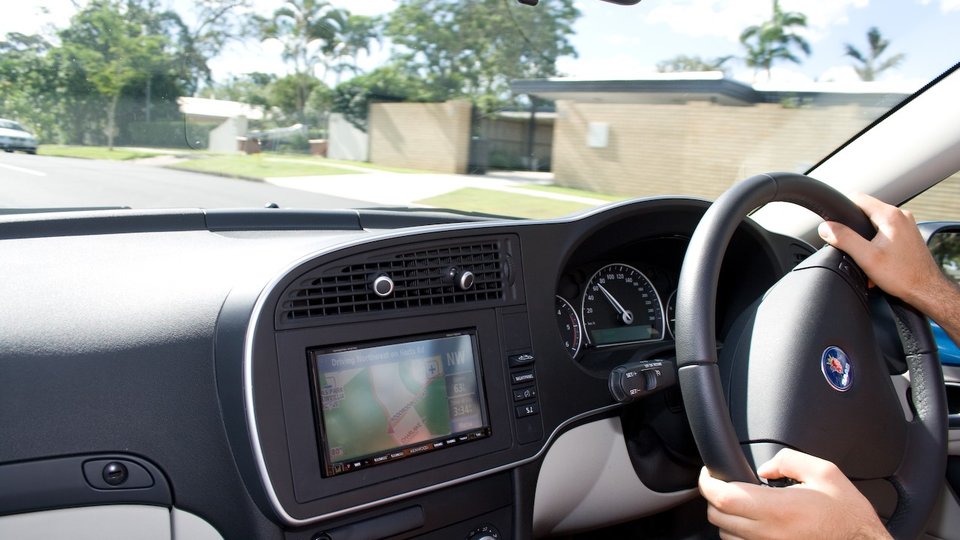 Very noisy, a tad too expensive, handling issues
CarAdvice rating:
Say what you want, but the Saab 9-3 convertible is one the best known convertibles on Australian roads today. After all, it has been here for around ten years and there is something special about it that sets it apart from the rest.
Over the last decade, however, things have gotten a little confusing. There are currently 16 different variations of the 9-3 convertible available in Australia. Your choices range from a 2.0-litre turbo, the same 2.0-litre turbo with more power, a 2.0-litre turbo biopower or a 1.9-litre turbo diesel (all available in auto/man and linear or vector trim) as well as the range topping 2.8-litre 9-3 Aero.
So if you're a tad puzzled as to which 9-3 convertible is for you, join the club! The reason companies like Mars and Coca Cola don't flood the shelves with products suited to every man and his dog, is to not confuse the market, something car companies are doing more often.
16 choices, one week, which one should I pick? Tony had already decided he wanted the Aero, because Tony likes things that go fast, besides I wanted something different, something that would turn a few heads. Nothing does that better than a diesel convertible.
My biggest issue with the 9-3 convertible range is the price. Starting from around $65,000 for the Linear 2.0-litre turbo, it goes all the way to $93,000 for the Aero and although the price can be justified, it's a little out of touch with the rest of the market.
The overall body and look just seem to turn more heads than its rivals. My theory is that many Australians see Saabs as very unique cars, but uniqueness doesn't always equate to great sales.
When a complete stranger takes time to come up and say great things about the car I am in, I take that as a good sign. I'll be honest with you, that hardly ever happens, in fact the only other car that has received compliments from strangers was the Aston Martin V8 Vantage Roadster, and that says a lot for the Saab.
Apart from the price, the diesel engine is far too noisy. When you chop the roof of a car, noise levels increase for obvious reasons, but when you add a diesel engine to the mix it only adds to the problem.
But if my convertible sounds like a diesel van, I see that as a problem. So she may be beautiful, but she has one of those odd, quirky laughs, that everyone talks about the next day (you can say it adds to its uniqueness).
Body rigidity can definitely be improved and if you want to compare, a Volvo C70 is the better handler.
The soft-top roof is easy and simple to use, it takes about 20 seconds for it fold away but you have to be almost still for it to operate. One of the problems you will face with the roof on is rear visibility, or lack thereof. Thankfully, parking sensors are available as standard.
The 1.9-litre oil-burner puts out 110kW and 320Nm of torque, which is not bad in its own right, but the car weighs a tad over 1700kg, so the 0-100km/h dash is a little slower than expected at 11.8 seconds. It makes up for that by sipping a respectable 7.1L of diesel per 100km (6.3L/100km for the manual).

One of the reasons to pick the TiD diesel is for the 6-speed automatic transmission, which is otherwise only available in the range-topping Aero. The transmission works beautifully with the diesel engine, going through gears (up and down) very quickly and with little effort.
As for the interior, it's typical SAAB, extremely practical but lacking a little in character. The Air-con system blasts you everytime you turn the car on, trying its best to cool you down, unnecessarily.
The rear seats are another reason I would pick the 9-3 over its competitors, they can actually fit two fully grown adults, comfortably, for a reasonable journey.
As much as I love diesel cars these days, if I was to buy a 9-3 convertible, I would stick to the a petrol variant. Yes, the high output 2.0-litre turbo uses more fuel, but I would rather put up with a little more cash at the bowser than a noisy diesel.
They say the average woman would rather have beauty than brains, because the average man can see better than he can think, if that applies to cars also, the Saab 9-3 is a winner on looks alone.
But as I said before, there is something special about the Saab 9-3 convertible that I can't quite put my finger on, perhaps it's the unique style, maybe it's the badge, or it could also be the individuality that it brings out, whatever it is, if you're after a European convertible, do yourself a favour and test drive the 9-3.

CarAdvice overall rating:
How does it drive:
How does it look:
How does it go:
Engine: 1.9-litre four-cylinder turbo diesel
Power: 110kW
Torque: 320Nm
Top speed: 227km/h
Safety: ABS, Cornering Brake Control, Driver & Passanger airbag, Side airbags, EBD, Mechanical Brake Assist, .
0-100km/h: 11.8
NCAP rating: 5
Turning circle: 10.2
Fuel tank: 58 litres
Fuel consumption: 7.1 litres per 100km
Fuel type: Diesel