Hyundai Australia will introduce four new models as part of its plans for 2011 and continue to push for an even greater presence on Australian roads.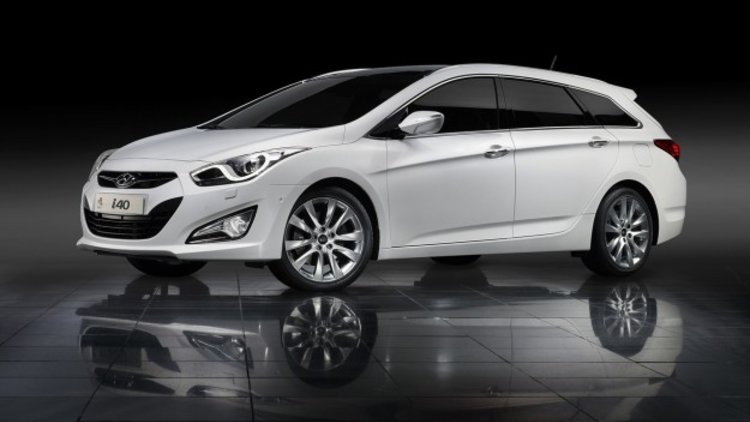 The Korean company, which is currently the fifth best selling automotive manufacturer in Australia with 8.4 percent market share (behind Toyota, Holden, Mazda and Ford) has also confirmed its naming convention for all future models.
All models with the "i" designation, such as i30, i45 and ix35 are designed primarily with Europe in mind and all models with actual names, such as the upcoming Veloster, Accent and Elantra, are more focused on North America.
Hyundai Australia will simply import the models that are appropriate to our market but keep the same global naming convention.
First to show up wil be the new Hyundai Elantra in the third quarter, quickly followed by the Accent and then the i40 wagon and Veloster before the year's end.
Last year saw Hyundai sell more than 80,000 vehicles in Australia, its best sales year to date. When quizzed about expected volume for this year, the company's Senior Manager of Public Relations, Ben Hershman, told CarAdvice that it
"will depend on when exactly we finalise the launch dates for the four new cars we will be launching in the second half of the year."
So what has changed to allow Hyundai to increase its sales from 50,000 (2007) to 80,000 (2010) in just three years? Has Australia's perception on the once cheap and cheerful brand been completely altered?
Back in 1998, Hyundai Motor group initiated a program of quality management to build more dependable vehicles and in a recent JD power survey of vehicles in the United States, Hyundai ranked 10th, ahead of companies like Honda, Ford, Audi, BMW, Nissan and Mazda.
"Cars like the multi-award winning i30, ix35 compact SUV and i45 mid-size sedan are helping to change Australian's perceptions of our brand. Certainly we still have a lot of work to do, but we are working hard to secure the best product for our customers and more and more car buyers are choosing to buy a Hyundai car," Mr Hershman said.
The Hyundai and Kia relationship is an interesting situation. Unlike Audi and Volkswagen which seem to have very defined boundaries between them, as in Volkswagen will not enter Audi's territory and vice versa, the two Korean companies appear to be almost competing with each other.
The Kia Sportage and Hyundai ix35 are perfect examples of two vehicles that offer nearly identical packages but with different styling. The recently released Kia Optima is also a take on the Hyundai i45. The idea appears to be that Hyundai will appeal to more mature buyers while Kia tends to target the younger customers.
It's impossible to really know if that strategy has worked without examining internal company data, but even if it has to date, it may soon change.
Mr Hershman believes Hyundai has opportunity for growth in the 18-24 age group, saying that the Veloster will be a significant part of the company's plan to grow its younger customer base.
"Veloster is a car that is already receiving very positive feedback and so we have to ensure that we position the car correctly in the local market," he said.
Pricing is yet to be determined, but given the target is young people, it's likely to start at under $30,000.
The brand that was playing catch-up only a few years ago seems to have accelerated so quickly that it has surpassed many of its Japanese competitors. However, there are still areas which we haven't seen Hyundai progress into, such as the pickup and sports car segments.
CarAdvice believes the Hyundai Genesis Coupe will go on sale in Australia with the introduction of the next-generation model in a few years time whilst the Veloster will also sport a performance variant to further showcase the brand.
As for introducing the Blue Drive technology (Hyundai's umbrella for eco-friendly vehicles) in the form of electric and hybrid vehicles? Mr Hershman told CarAdvice:
"At this stage there is no plan to launch a Blue Drive hybrid or EV in Australia."
Have you bought a recent model Hyundai? Tell us your thoughts.
Hyundai accelerates ahead in 2011