A recent survey of 2380 drivers across Australia by Sweeney Research (for AAMI) has found two rather obvious facts. One, the majority of drivers believe 4WDs are dangerous and should not be allowed in the city and two, all 4WDs need a rear camera as standard.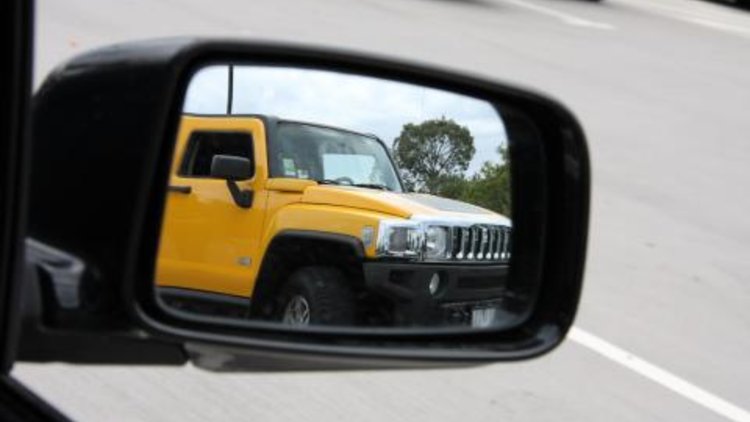 The problem is our ADR (Australian Design Rules) for vehicles. A brief look through would show a growing list of out-dated or inefficient regulations that hardly have any relevance in today's automotive world.
Two important rules that many motoring organisation have been asking for - mandatory Electronic Stability Program (ESP) for all new cars and a rear camera for all SUV and 4WD vehicles - are still not finalised. .
The research found that 75 per cent of Australians agree that it should be compulsory for four-wheel drive vehicles to be fitted with a rear camera.
But even without the research, the growing number of small children that have either been killed or seriously injured by their own parents reversing over them should be enough to force the Federal Government's hand.
Then there is the ESP debate, although everyone now agrees that ESP saves lives, the Federal Government is still some years away from making the technology compulsory on all cars (note that ESP has been around since the mid 90s).
At the moment many 4WDs are available with rear cameras, either as standard (Toyota Kluger) or as an option. Of course the bigger question still lingers, if you live in the city, why exactly do you need a 4WD?
The majority of respondents resent the presence of four-wheel drives on the roads, with 60 per cent agreeing that they don't belong in the city.
Other interesting findings from the research:
66 per cent of drivers think four-wheel drives are dangerous for other road users;
56 per cent of drivers support four-wheel drives being subjected to higher registration fees;
33 per cent of drivers think four-wheel drives are socially unacceptable because of their contribution to the greenhouse effect.
What do you think? Is it time for mandatory rear cameras and ESP?