Okay so the title is a little bit of fantasy, but we can keep dreaming right? For those of us who love the Subaru Forester GT, there is some good news. Subaru is apparently considering bring out an STi version of its ever so popular Forester GT. The current XT is powered by the same 2.5L engine that powers the almighty WRX STi albeit with a smaller turbo and much less tuning work meaning significantly less power.
However as the essentials have always been there, Subaru has seen the countless number of people that spend large sums of money to get their forester up to WRX or in some cases even STi specifications in terms of power. Well they might not have to for much longer :
Yep, its not a photoshoped image, its the real thing! This years SEMA event highlighted Subaru's enthusiasm about bringing out more STi spec vehicles, and that looks nice! Subaru played with the idea of an STi Liberty in Australia, releasing 300 limited edition of STi tuned Liberties this year (150 auto, 150 manual). In Japan the STi Liberty is available in much higher numbers.

You would hope that given the STi spec Libertys sold out in a matter of weeks in Australia, the need for an STi spec Liberty AND Forester will become more obvious to the Japanese car maker.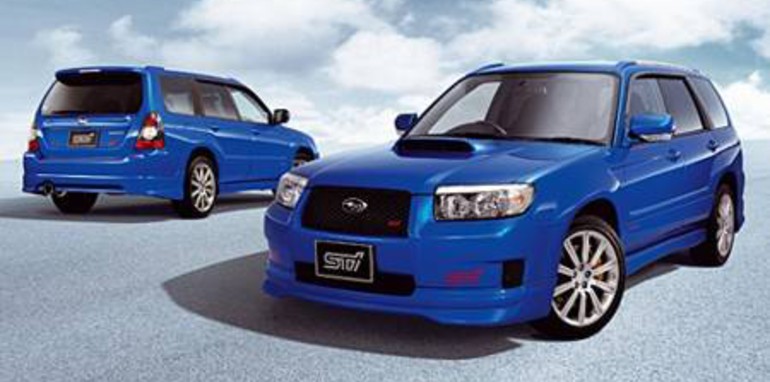 I can honestly say, I can really do with seeing more STi Foresters on the road and less SUVs!