Brabus SLR Roadster 2008 Geneva Motor Show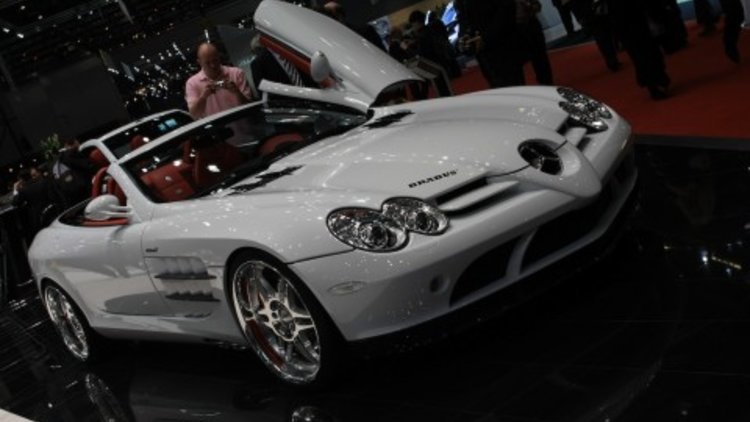 Can you make an SLR Roadster better? BRABUS thinks it can. The company's designers have developed a unique carbon fiber front spoiler that latches onto the stock car's bumper.
The rear is blessed with a diffuser made from exposed carbon fiber which replaces the existing part.
The 20-inch wheels are also a new addition. Power comes a little higher than the standard model, although its not ridiculously high like some other Brabus cars.
The supercharged 5.5-liter engine receives of special camshafts, a fuel cooling system and a high-performance exhaust. Power of the V8 compressor engine is improved by 18 kW to 478 kW at 6,500 rpm.
The famous German tuning company has also added a special clutch-type limited-slip differential with a locking rate of 40 percent.
This allows for better grip under hard acceleration which results in a 0-100 km/h sprint in just 3.6 seconds (top speed of 337 km/h).
Brabus SLR Roadster 2008 Geneva Motor Show