The Aston Martin Rapide has had an uncertain life. It was first shown to the world back in 2006 at the North American International Auto Show in Detroit, since then it was put on hold by Ford (ex-owners of Aston) and then revived by David Richards (the head of the current consortium of owners).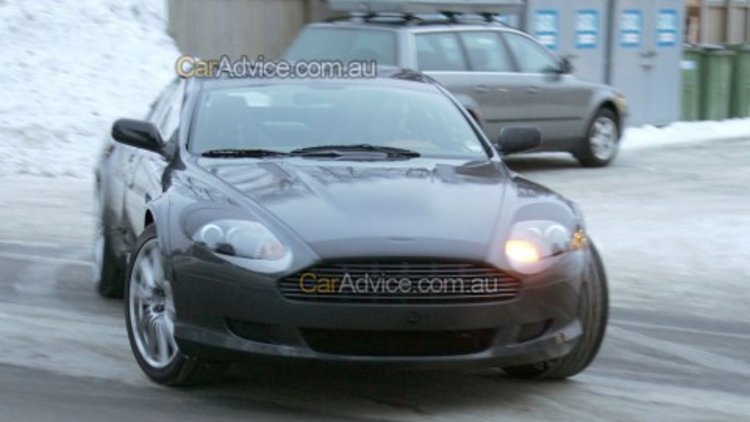 Its amazing to see that Aston Martin has truly hit a new level in every respect. The DBS we drove in Gaydon recently, made us all realize that the brand is now more than capable of taking on the Italians and Germans - and beating them senseless.
Our spy photographer captured this Rapide mule undergoing winter testing in northern Scandinavia. Obviously the Rapide will look significantly different to the mule which is essentially a longer DB9. However it will share the DB9's platform and V12 engine.
Current sources indicate the 6.0-litre DB9 engine will be tuned to give another 23kW, with power expected at around 358kW.
The other uncertainty for the Rapide is that Aston Martin can't make enough cars to fill orders! With the DBS having a waiting list of around three years, production of the Rapide is unlikely to start until 2010.
The Rapide should have an easy fight on its hands when it faces its biggest competitor, the undeniably ugly Porsche Panamera. The soon to be released Audi A7 and Mercedes CLS should also provide some competition.
Aston Martin Rapide spy photos