Building upon design themes set by the award winning Aero X, the new Saab 9-X BioHybrid concept is a preview of what a future compact from Saab could like like.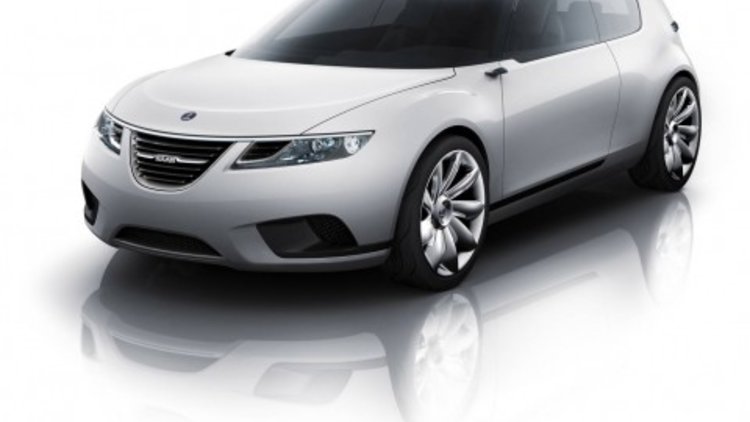 Not only demonstrating Saab's future in design, the 9-X concept also pioneers the potential for ultra-efficient and powerful BioPower engines.
Optimised for E85 fuel, the small, 1.4-liter BioPower turbo engine generates a substantial 147kW on E85 and an even more impressive 280Nm.
When running on standard petrol, the Saab 9-X concept will return a combined cycle of just 4.9-litres per 100km, however using E85 will increase this figure to 6.4-litres per 100km.
Performance is modest although impressive for an engine of its size, covering zero to 100km/h in 7.9 seconds on E85.
The Saab 9-X is uses a six-speed manual gearbox with an automatic clutch and steering wheel controls.
Echoing Saab's roots in aircraft design, the 9-X BioHybrid also explores the potential for using active aerodynamics to reduce drag – and fuel consumption – at cruising speeds.
Above 70km/h the upper and lower bodywork is reshaped as the roof spoiler automatically extends to further lengthen the roof line and an underbody diffuser is deployed from the bottom of the rear bumper.
Saab 9-X BioHybrid concept