Not to be out done by all the fuss at the Motor Show this year, KIA has come to the party with a large stand showcasing the entire range including two all new models - the Rondo (people mover) and Picanto (light hatch - as pictured).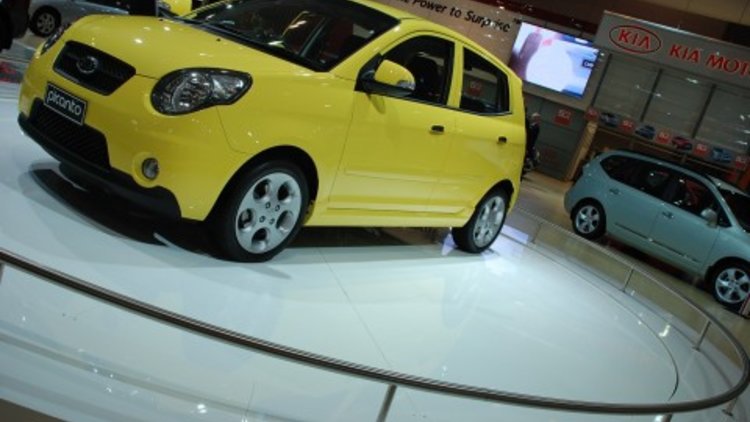 KIA's SUV range and all-new CDRi (diesel) powered vehicles are also on display featuring the vehicles as KIA intended - a lifestyle vehicle for a reasonable price. Ideal for young families who need decent motoring at a budget price tag.
CarAdvice aims to bring you more roadtests from the KIA range soon.
[gallery=201]