The eighth generation Accord is a Thai built offering featuring Honda's "three engines under one bonnet" technology which sets out to challenge the perception of V6 engines being gas guzzlers.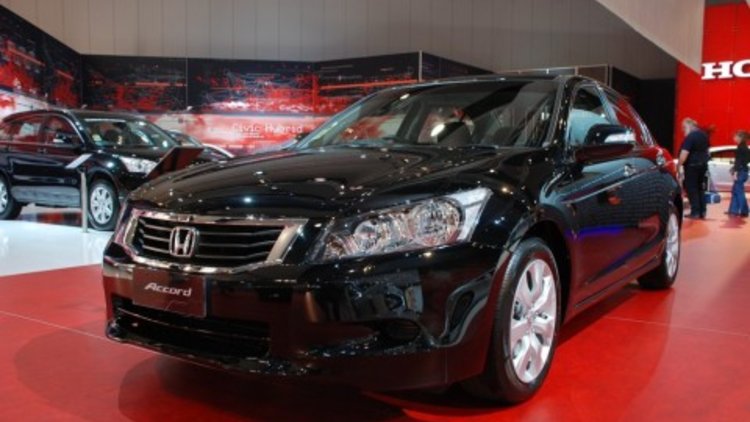 The new Accord uses a 3.5-litre V6 featuring what Honda calls Variable Cylinder Management. It allows running on six, four or three cylinders. Under acceleration or high speed driving all six clinders fire but in cruising or low speed urban driving it drops back to four or three. Honda says the transition is seamless and unnoticable to the driver. The benefits are lower fuel consumption and emissions.
Honda says the 3.5-litre 202kW V6 achieves 10.0 litres/100km, while the 2.4 litre 133kW four cylinder version uses 8.8 litres/100km.
Standard safety equipment includes Vehicle Stability Assist, new dual-chamber front and side airbags on all models, side-curtain airbags (on VTi-Luxury, V6 and V6-Luxury versions) and active front head restraints
All models use a 5-speed automatic transmission with paddle shifts.
Melbourne Motor Show: Honda Accord