BMW's sleek X6 4WD (which was unveiled at the 2007 Frankfurt Motor Show) is stunningly displayed at the northern end of the Motor Show, taking pride of place at the BMW stand.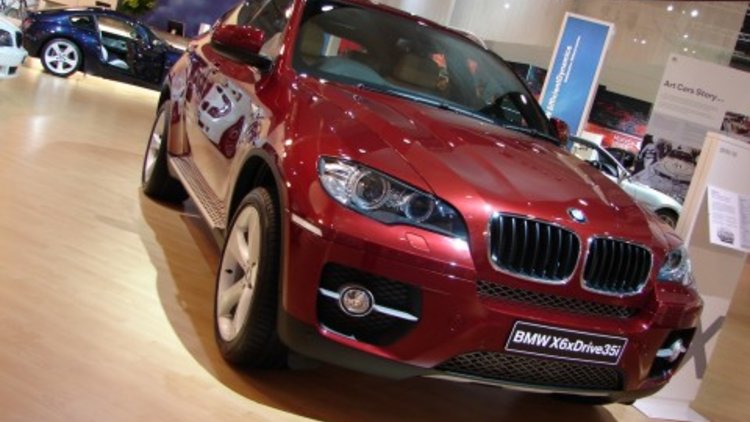 Based on the X5's 4WD underpinnings, the X6 aims to combine a sporty drive with SUV practicality and boasts a muscular stance and high rear-end, more reminiscent of cars from the Dakar Rally.
X6 which is expected to be in our showrooms in late 2008 could also provide the impetus for other new models, including a heavily rumoured X4. Expect a starting price somewhere in the region of $90,000.
A big car, the X6 is 4877mm long, 1979mm wide, 23mm longer and 44mm wider than the X5 and is powered by BMW's twin turbocharged 3.0-litre six cylinder petrol (225kW) or the possibility of a twin turbocharged 4.8-litre V8 (more than 300kW). A 3.0 litre diesel option will also be made available. All engines will run an eight speed automatic transmission.
On the M front, a 5.0 litre V10 (think M5) could be fitted producing 373kW, and there are also rumors of a hi-tech Hybrid version featuring two 100kW electric motors - though nothing has been set in concrete just yet.
[gallery=196]