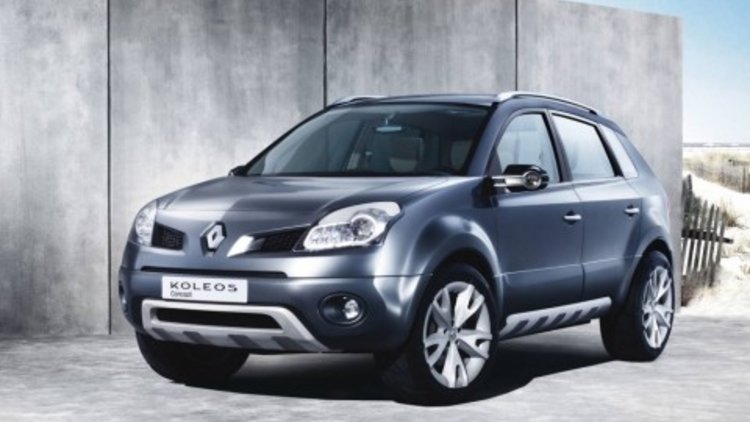 If you want proof that the car industry is a truly global business look no further than the Renault Koleos. It's Renault's first ever purpose-built SUV unless you count some six-wheel voitures the French maker used to build in the 1920s for duties on the sands of colonial Africa. (We'll do Renault a favour by momentarily forgetting the undistinguished Megane Scenic RX-4, which t strictly speaking wasa jacked up mini people mover)
The Koleos Concept on display is close to the production car, Renault says.
Despite its French badge, Koleos was designed in Korea and will be built there at the Renault/Samsung plant with its mechanicals based on a Nissan X-Trail platform . That should mean Korean value for money, with European style and Japanese engineering when it goes on sale here from October. Renault executives hint it will be keenly priced and well equipped. We tip a starting price under $33,000.
Its selectable all-wheel -drive, hill descent and hill start controls wil be shared with the Nissan vehicle. But unlike the petrol-engine only X-Trail and Dualis, Koelos will run a 2.0-litre dCi common-rail diesel producing 130kW and connected to a six-speed manual gearbox.
Renault's Craig Smith says thre'll also be a version with the X-Trail's 2.5-litre petrol four and automatics on petrol and diesel versions. The petrol will run a CVT transmission and the diesel will use a conventional six-speed auto.
Also on Renault's stand was the new Laguna. It's available as a diesel sedan from May, with petrol-engine and wagon versions following in October.
[gallery=194]