Day one of the Car Advice supercar odyssey began with an official tour of the Bugatti factory and a quick drive.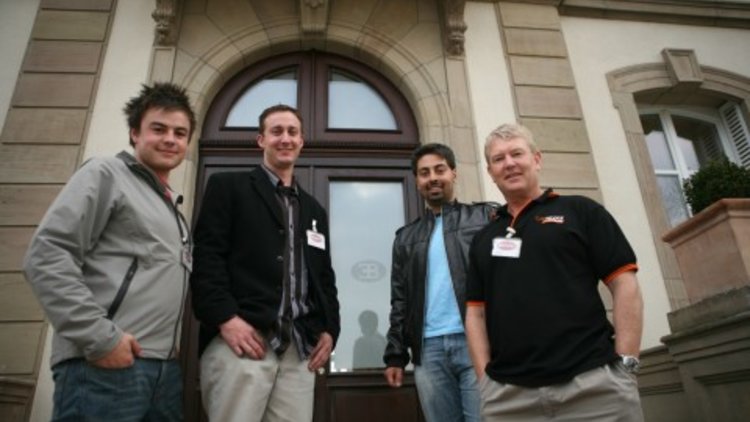 There is much to say here and we will get to that in detail when we get back, but there is nothing more unbelievable than seeing and walking around the factory that makes the world's best, fastest and most expensive car.
The factory is actually quite small, with a production capacity of around 2 cars per week, each car taking in excess of 300 hours.
We saw things we shouldn't have seen, the Bugatti Veyron Hermes and even a more special-edition model that we are not allowed to name (it looked stunning).
We learnt a few things too. For a start, Bugatti doesn't lose money on every Veyron they make, they actually make a profit. A set of replacement wheels & tyres will set you back around 52,000 Euros.
Every car is the responsibility of five perfectionists at Bugatti, with one assigned each to interior, exterior, chassis, electrics or engine.
After the tour we turned the car on and drove it around Bugatti's test facility. The sound is simply astounding, not Zonda loud, but much deeper.
Without giving too much away (prior to our autobahn test drive tomorrow), let's just say, not only does it sound astonishing, but the road presence is second to none.
Tomorrow, Bugatti hands over the keys, opens the gates and lets us loose - so check back in around 24hrs for our thoughts. Keep in mind that we are video taping the whole event so there is a lot more to come.
Full Throttle in a Bugatti Veyron