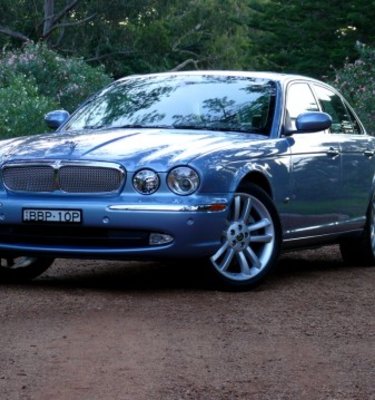 Current Pricing Not Available
2008 Jaguar XJ6 D – Road Test
"This is Jaguar's version of diesel luxury – beautiful isn't it?
Looks, refinement and absurdly good fuel economy
Not much to dislike here – rear seat legroom could be more generous
CarAdvice rating: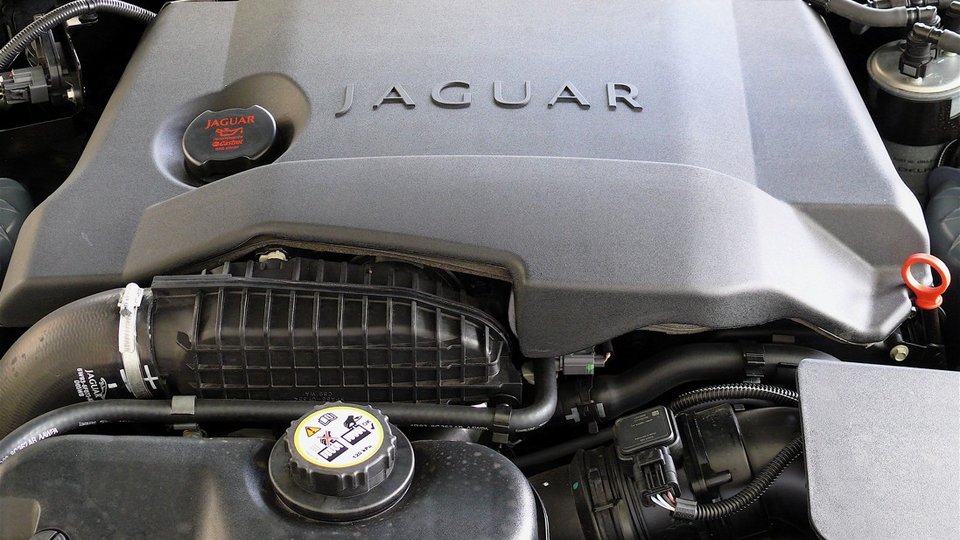 By - Anthony Crawford
When Jaguar released their famous E-Type in 1961 Enzo Ferrari called it "The most beautiful car ever made".
A TV commercial in the United States agreed with Enzo and described the car perfectly:
"This is no ordinary motor car, this is the Jaguar E-Type, a concept so beautiful it has been displayed in the Museum of Modern Art.
A concept so strong its forbears won the "24-hour Le Mans Grand Prix of Endurance "five times".
It is what Bach was to music, what Rodin was to sculpture.
The Jaguar E-Type, the highest expression of automotive art"
But if you're thinking, well that's old news and Jags have been out-styled by the competition from Germany these days, then not only would you be part of a minority but you're most probably a citizen of Germany!
Introducing the 2008 Jaguar XJ6 D. This is proof that Jaguar is still building great looking cars only this time it's a diesel.
Apart from the overall shape remaining eerily similar to the original XJ6, which began life in 1968, it's hard to miss the leaping Jaguar immortalised on the bonnet of the car.
Lurking beneath the bonnet is a seriously capable 2.7-litre V6 twin turbo diesel, that won't quite fly you to the moon, but it will get you to where you want to go – quickly.
Although maximum power for the 3.0 litre six is 16kW more than the diesel, that power is not on song until high up in the rev range at 6,800rpm. The diesel on the other hand is reaching the high notes at 4000rpm. Far more useable and a lot more fun!
I know this engine well. It was a Ford/PSA joint project that produced what remains one of the finest diesel engines in the world today. Peugeot dropped it into their flagship 407 SV HDi and more expensive 407 Coupe for good reason!
I've got to say though; I was more than a little curious as to how Jaguar would handle diesel power in one of its flagship sedans. After all, the XJ series Jags are renowned for blending refinement and driveability in a luxury package.
Over 1500rpm you won't be able to pick this Jag as a diesel powered car. Sounds more like a well sorted six. But on start up and at idle, slight diesel clatter is evident but that's the case with ALL premium oil burners these days, including those deployed across the German marques. It's probably the one and only remaining advantage for petrol power, given the responsiveness of twin turbo diesels.
No offence to Peugeot, but the Jaguar is by far the quieter ride of the two cars using the same engine. And so it should be, at nearly three times the purchase price.
There are a few well-engineered reasons for that. CATS (Computer Active Suspension System) automatically lowers and levels the suspension on the Jaguar, providing a soft ride when cruising or a body roll free experience when you want to get moving in the twisty bits.
The idea that a large and luxurious car could be thrown into a corner as though it were a Lotus sports car was invented by Jaguar and the other brands have since followed suit.
The XJ6 D keeps that concept well and truly alive. Grip and balance through high-speed bends is remarkable. You can still drive these cars like a genuine Sports GT.
While the ZF six-speed auto transmission provides almost seamless shifts as you so rightly expect in a flagship Jag, I am not a fan of the traditional J-Gate shift selector. It's old fashioned and time to move on.
Jaguar has taken noise suppression to new heights on this car with special acoustic absorption on the underside of the bonnet, airtight seals between the engine and the bonnet and a double skin bulkhead structure.
And that's not the half of it. Even the glass is acoustically laminated so as to reduce traffic noise etc.
When you buy a Jaguar XJ, you expect superior ride quality. That's been a core brand value of the company, forever. It simply doesn't matter that it's a diesel. Buyers will expect Jaguar to have dealt with the fact that diesel engines generate higher levels of vibration than petrol engines. And they have.
If you purchase an XJ6 D, you will be driving in the only car in its class, to have electronically controlled active engine mounts, which cancel out 90% of engine vibration at idle as well as those from poor road surfaces.
It's not Jaguar specific though. Similar systems operate on board the Hyundai Veracruz (large SUV currently on sale in the US), Lexus RX350 and the current Toyota Camry.
I'd have to say that my favourite in the XJ series cars would be the 291kW 4.2-litre supercharged petrol V8 in either the XJR or Super V8 specs which both look superbly aggressive. If James Bond ever got married and had a family, he would drive a Super V8 LWB.
But there's a problem with the supercharged eights. Fuel. An insatiable thirst for the stuff. I suppose it doesn't matter to some but the only wealthy folks I seem to know guard every dollar as though it's their last!
That's why the XJ6 D, which will run the 0-100km/h sprint in 8.2 seconds while sipping the heavier brew at the rate of 8.1 litres/100kms, makes sound economical sense to these folks. And for the record, the Jaguar XJ6 D may just be the world's most economical luxury saloon.

The English do wood and leather like no other carmaker. They have no peers.
"Jaguar's XJ6 D redefines diesel luxury – a superb drive"
Engine: 2.7 Litre twin turbo diesel with intercooler
Power: 152kW
Torque: 435Nm
0-100km/h: 8.2 seconds
Top speed: 225kph
Fuel tank: 85L
Fuel consumption (combined): 8.1 L/100kms
Kerb weight: 1659 kg
CO2 emissions: 214g/km (low)
Drive: Rear wheel drive
Turning Circle: 11.7m