The CEO of Rolls-Royce, Ian Robertson, told reporters at last year's Geneva Motor Show that the introduction of a new entry-level model will likely double the prestige label's annual output to roughly 1600 cars. Our European spy photographers have just caught the first mule testing.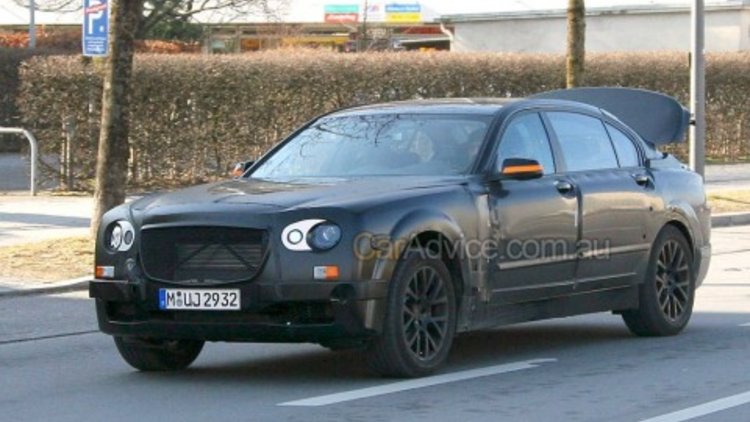 According to Automotive News, the smaller car is expected to enter the market in 2010 and will be priced around 300,000 Euros ($A490,000). Robertson wasn't willing to give a description of the new model but said it will be "unmistakably a Rolls-Royce," and that it will remain a niche model so as to retain the exclusivity of the marque.
A second shift will be added to the Goodwood factory in England, where some 800 units will be produced on top of today's output of 800 vehicles.
The spy-shots give us a glimpse of what the entry-model RR can look like, but as you can see the designers will likely stick with the chiselled looks of the larger Phantom saloon.
However being almost half the price of the Phantom, some parts had to be shared and Rolls Royce engineers have reportedly used parts from BMW's long-wheelbase 7-series but will still utilise a powerplant that's uniquely Rolls-Royce (6.75 V8?).
Most of the shared parts will include various electronic components but the car "will have the attributes and behaviour of a Rolls-Royce" said Robertson.