Australian and American muscle car prices might have been soaring over the past year or so, but at the Sydney Summer Classic Auction on Sunday, February 17 they will be almost back on budget.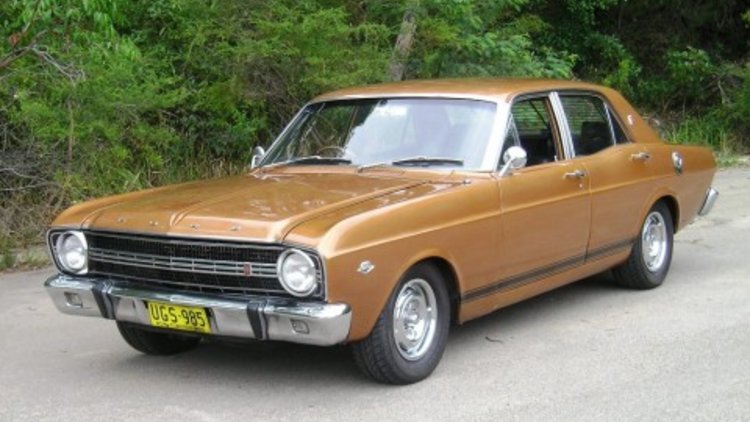 A wide range of sought-after '60s and '70s muscle cars are going under the hammer, with estimated selling prices ranging from $30,000 to $135,000.
This very tidy and original 1968 Falcon XR GT four-speed manual sedan is expected to sell in the $60-$70,000 range.
This restored 1968 HK Monaro GTS 307 Coupe is expected to sell in the $65,000-$75,000 range at Shannons Sydney Classic Auction on Sunday.
A similar gold Falcon XR GT sold after last Sunday's Brisbane Motor Show Auction for $81,000, while a similar Monaro GTS 307 with two-speed Powerglide automatic transmission went for $70,000 at the Melbourne Spring auction last year.
American muscle car enthusiasts have a choice of three impressive Chevrolet Stingrays with this 1969 right-hand drive 'Targa' coupe expected to sell in the $32,000-$36,000 range.
A very desirable and well-presented left-hand drive 1963 Corvette L76 Convertible, fitted with a 327-cid V8 engine and four-speed manual gearbox is expected to sell in the $90,000-$120,000 range.
Enthusiasts and collectors looking to get in on the ground floor of the current muscle car mania have many other muscle cars to choose from including a Pepper Red XA GT sedan ($30,000-$40,000), a Falcon XY GS 302 V8 sedan ( $24,000-$30,000).
For those who can stretch the budget a little further there's also an unrestored and unmolested Flamenco Red A9X four-Door Sedan ($110,000-$135,000) as well as three impressive Chevrolet Stingrays and a Mustang Convertible (expect between $34,000 & $120,000).
Further auction listings and details are available through Shannons.