About 1.5 years ago we published an article on Subaru's Boxer turbo diesel engine, the first boxer diesel in the world, and now Fuji Heavy Industries Ltd. (FHI), owners of Subaru, are set to unveil the Boxer Turbo Diesel at the 77th Geneva International Motor Show in early March.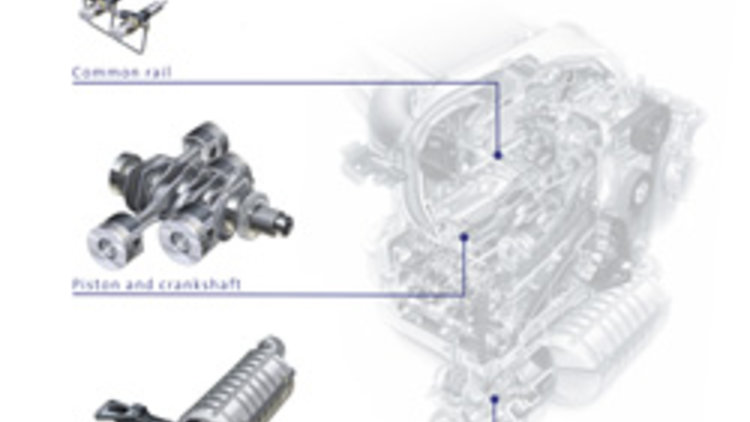 Scheduled for release to the European market later this year, the diesel powerplant will fill the void of diesel variants in the Subaru lineup. Credit must be given where credit is due and Subaru could have just created a standard diesel engine, but instead they are producing them using a horizontally-opposed boxer configuration - their trademark.
According to the manufacturer the boxer diesel is not only a similar size to its petrol brothers but also has such excellent high rigidity and low noise and vibration levels that engineers have safely removed the balancer shaft.
Subaru has ruled out going front-wheel drive with any of its diesel models, claiming the all-wheel drive system (which the company has made its name on) is best suited to all applications, including diesel engines.
"We're very interested in the diesel engine but there's no definite timeframe for Australia." Subaru spokesman David Rowley told CarAdvice
"The initial focus for Fuji Heavy Industries is on Europe and judging by the reports from there, the engine has sparked huge interest and much positive comment. We are interested in testing the engine locally but beyond that it's too early to say what models it might slot into, as the production is going to be absorbed by Europe in the immediate future. " he said
Apart from the boxer diesel engine, Subaru is also working on an electric powerplant which is being used in the Subaru R1e. Currently 10 of these cars are being used by the Tokyo Electric Power Company who has partnered with the Japanese giant for the project.
The company plans to commercialise the R1e as a short-distance commuter car based on the already successful Subaru R1 minivehicle