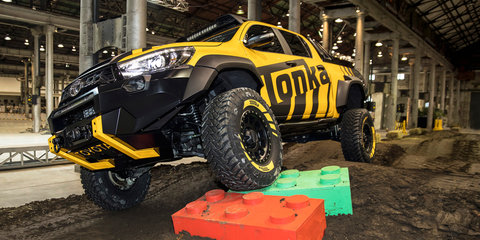 You're never too old to play with toys, we say - and Toyota has given us all a nice reminder with the release of the full-size HiLux Tonka concept. Billed as the "dream toy for adults", this collaborative 'Toyonka' (Tonkota?) made its global debut in Sydney recently...
---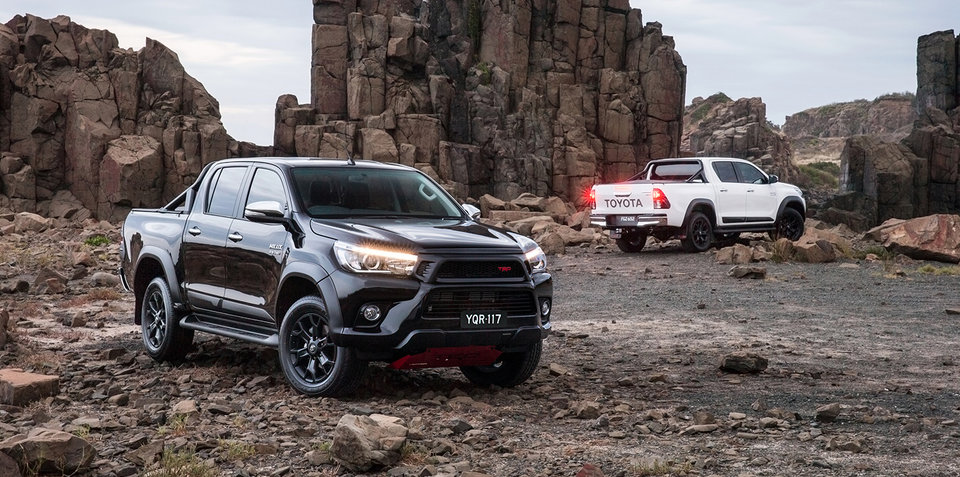 Toyota has added an aggressive-looking TRD accessories pack option for its HiLux ute, starting at $58,990 drive-away. Available with either black or white exterior paint, the Toyota Racing Development (TRD) package includes a number of interior and exterior enhancements, though there have been no modifications to the HiLux's 130kW/450Nm (420Nm manual) 2...
---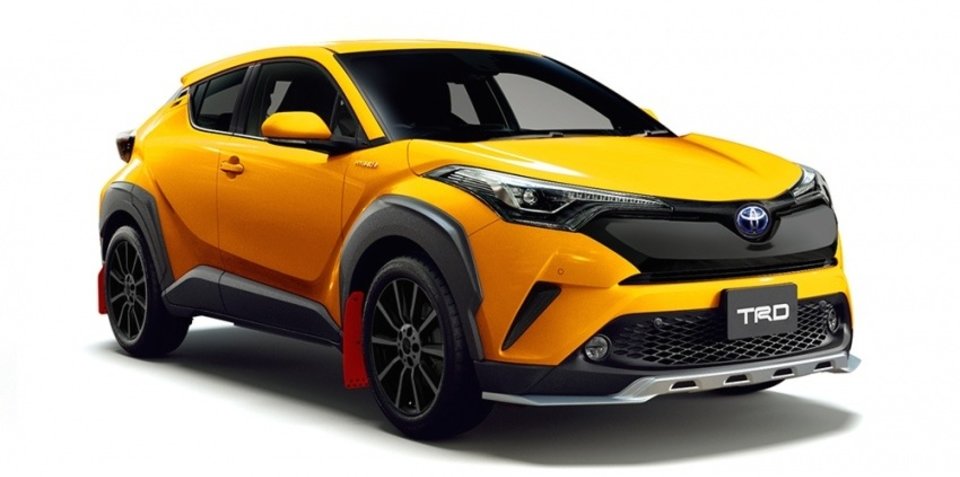 The all-new Toyota C-HR small SUV may already have striking styling, but a new range of equipment from the Japanese company's in-house teams at Toyota Racing Development (TRD) and Modellista sees the C-HR go next-level JDM. There are two distinct new styling packs for the Toyota C-HR, each with its own specific finishes and details to give two very different impressions on the road...
---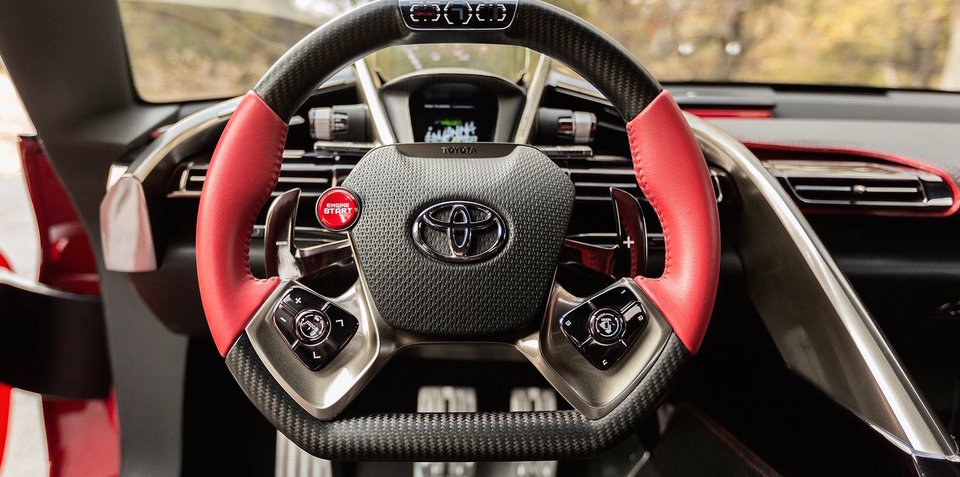 The lead engineer behind the Toyota 86, Tetsuya Tada, has revealed a goal to create a performance brand rival to challenge Audi's quattro GmbH, BMW's M and Mercedes-Benz's Mercedes-AMG divisions, while personally dreaming of not only a Toyota Supra successor but also a new version of the iconic Celica GT-Four...
---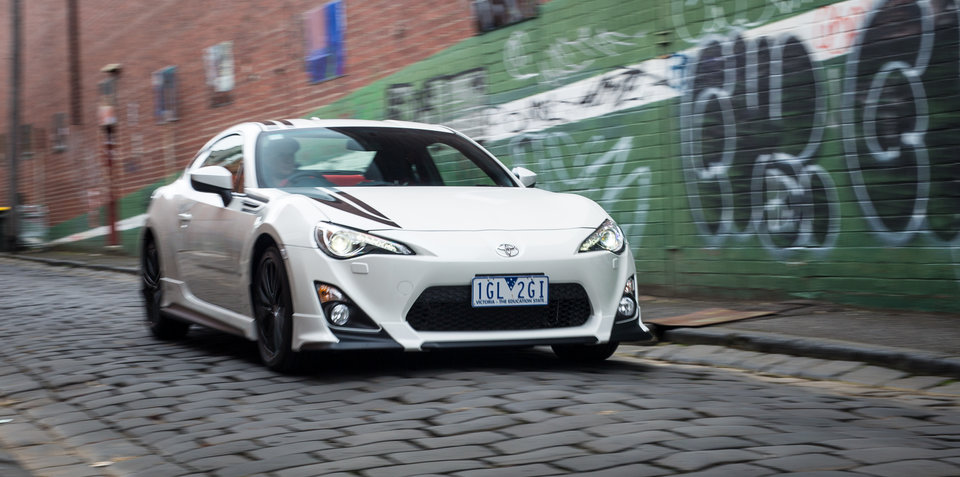 Offering unique styling inside and out but the same basic underpinnings, the 2016 Toyota 86 Blackline Edition is one for the particularly keen...
---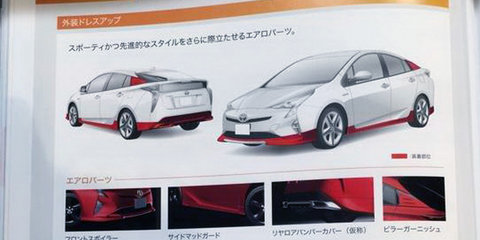 The new 2016 Toyota Prius will launch with a number of sporty styling options in its home market, a set of leaked brochure images has revealed. Unveiled earlier this month, the new Prius already boasts a far sharper design than its wedge-like predecessors, developed in response to Toyota chief Akio Toyoda's edict that all future models must deliver a more "emotional" look...
---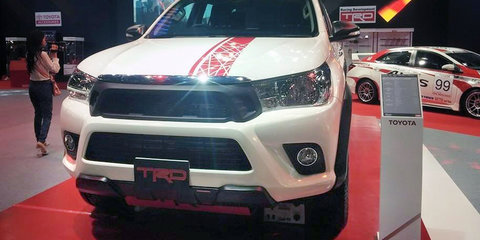 Toyota's got a special TRD-prepped HiLux on show at this week's Bangkok International Auto Salon in Thailand, hinting at a sporty new flagship for the top-selling pickup range. But, before you get your supercharged Speedos in a Siberian hitch, you need to know: this is not a direct successor to the powered-up TRD HiLux developed right here in Australia for a limited run back in 2008...
---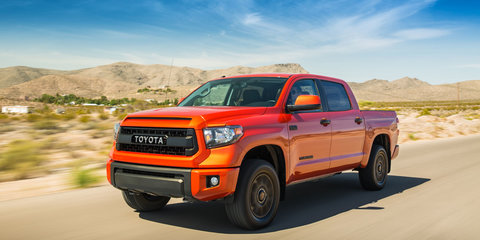 The performance-focused Toyota Tundra TRD Pro could soon be sold in Australia, but it won't be available from your local Toyota dealership. The Toyota Tundra TRD (Toyota Racing Development) Pro could be part of the line-up for Queensland importer and conversion specialists Performax International in 2015, CarAdvice has been told, with the bold new model set to sit at the top of the Tundra tree above the current Platinum and 1794 models...
---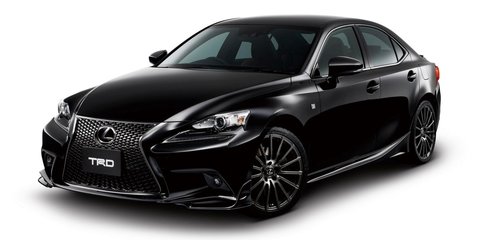 Toyota Racing Development (TRD) has released a new visual and performance enhancement package for the all-new Lexus IS range. Available exclusively in Japan, the Lexus IS TRD pack features an aggressive bodykit with muscular front and rear bumpers, broad side skirts, rear spoiler and diffuser, and quad sports exhaust tips...
---