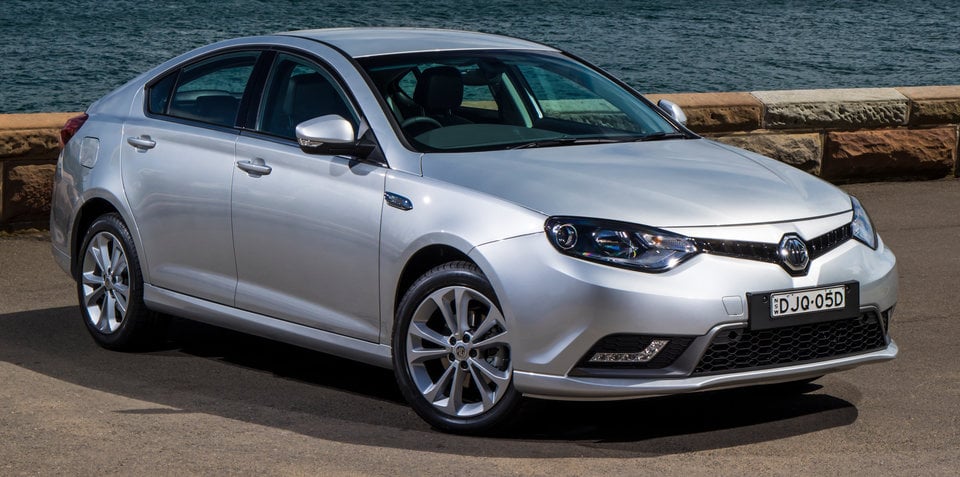 When MG launched the MG 6 locally in 2013 there were some challenges, which ultimately contributed to the SAIC Motor-owned brand retreating from Australia. The MG 6 initially didn't fully comply with Australian Design Rules, and it scored a four-star ANCAP safety rating when tested in 2013...
---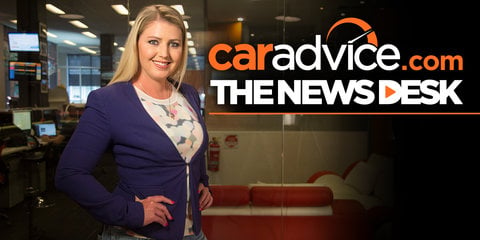 Welcome to the CarAdvice.com News Desk, a regular video wrap of the latest happenings in the automotive world and Australia's new-car market. Keeping you in the loop, Tegan Lawson presents a weekly video from the CarAdvice Garage, with everything you need to know about the week in news and reviews...
---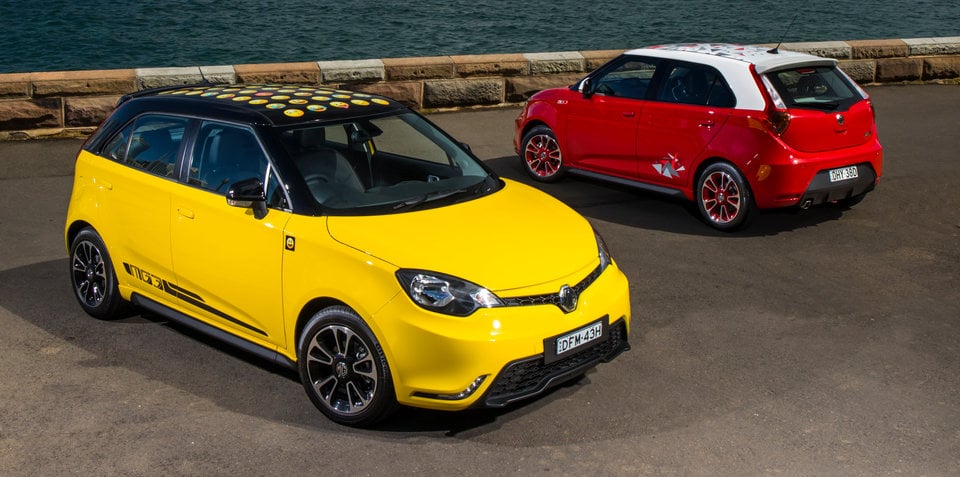 MG has relaunched in Australia under the watchful eye of Chinese owners, SAIC Motor. SAIC is China's largest carmaker and, after taking over MG in 2006, an attempt to return to the Australian market through a local distributor operation was made back in 2013. After failing to make an impact, the iconic British badge has now returned, launching the 2017 MG 3 hatch and 2017 MG 6 Plus fastback in Sydney this week...
---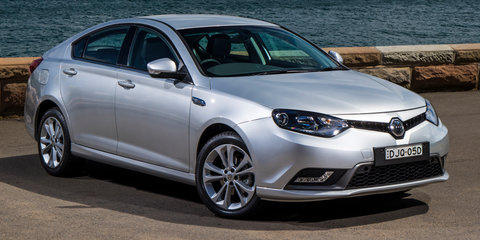 Executives from MG's parent company, SAIC, have defended the MG 3 and MG 6's sub-standard ANCAP safety rating, stating the models are safe as they are. Speaking to media at the Australian launch of the new LDV G10 turbo-diesel van, Chinese executives said that their market research into the Australian market suggested buyers would still be accepting of the MG 3's three-star and MG 6's four-star safety rating, but also conceded that the company is working as fast as it can to improve those scores...
---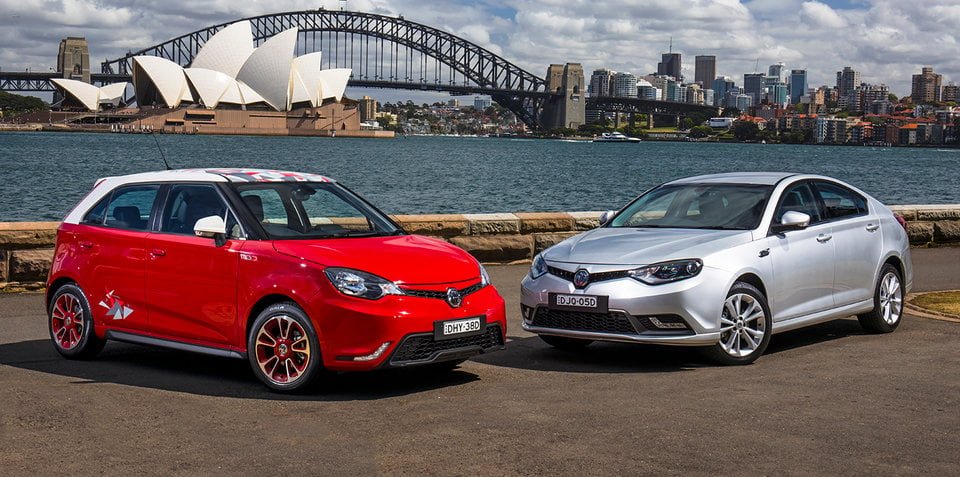 MG has launched the 2017 MG 3 hatch and 2017 MG 6 Plus fastback in Australia, marking the Chinese-owned British brand's latest swing at the Australian market. The storied brand's most recent appearance in the hugely competitive Australian market was through a local distributor, but it failed to make any real headway and cars were left unsold for months...
---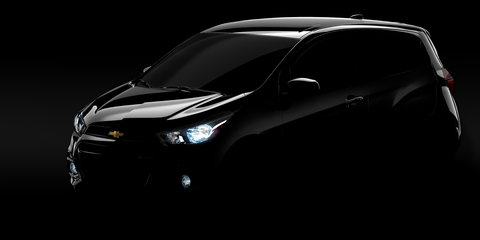 City cars Mainstream city cars Kia Picanto – March Holden Spark – Q1 Fiat 500 update – Q1 Mitsubishi Mirage update – Q1 MG 3 – April Luxury/sports city cars Abarth range update – Q1 Mini Convertible – April BMW i3 update – second half  ...
---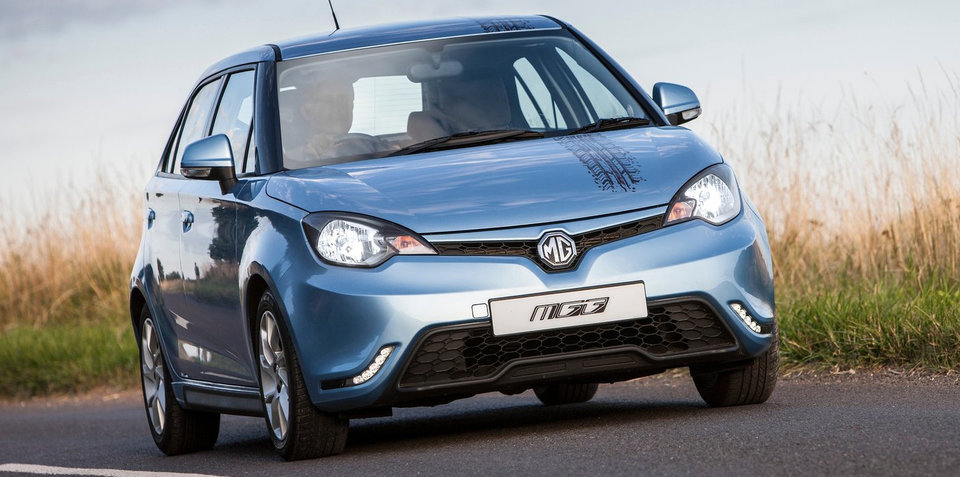 Details of the new and updated MG models launching in Australia in 2016. Historic British brand MG, in Chinese hands since 2006, is planning a comeback in the Australian market. The brand most recently tried its luck in our hugely competitive market through a local distributor operation, also Chinese-owned, but the brand failed to make any real headway...
---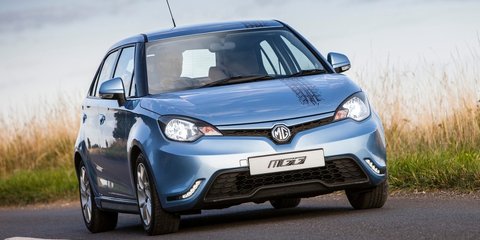 Details of the new additions to MG Australia's showroom in 2014. MG 3 (February) After a low-key return to the Australian market earlier this year, the now-Chinese-owned MG brand is set for an explosion of new product in 2014, supported by 10 to 12 new dealers across Queensland, NSW and Victoria...
---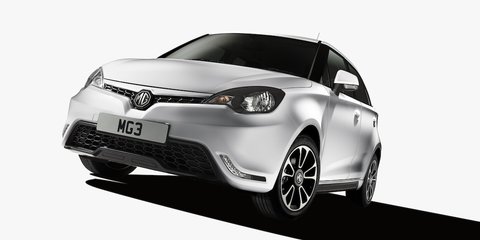 Coming to Australia late this year, the MG 3 light hatchback made its official debut at the Shanghai motor show. Based on the MG ZERO concept, the MG 3 was designed and engineered in the UK, but it will be built in China. The four-metre-long MG 3 seats four, and after "hundreds of thousands of miles of testing on European roads" is claimed to deliver "impressive levels of body control, sharpness and a willingness to corner to engage keen drivers"...
---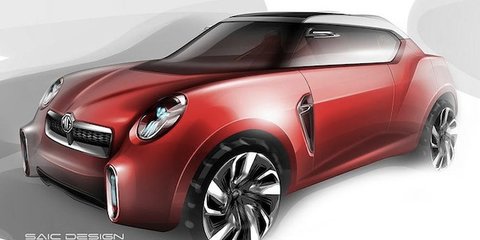 MG has released sketches of the new MG Icon compact SUV concept  - the company's first foray into the SUV market - before the car is officially unveiled at next week's Beijing motor show. The five-door retro-inspired crossover hints at the original MGB GT sold in North America in the 60s and 70s with its round headlights and rectangular grille...
---