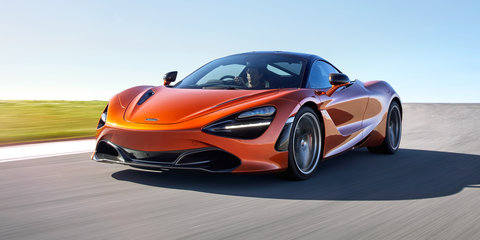 With the smoke barely cleared from the unveiling of the 2018 McLaren 720S at this week's 2017 Geneva motor show, the UK performance car brand has revealed a convertible Spider version of its latest Super Series car is in the pipeline. A previously confirmed drop-top version of the 570S Sports Series flagship will beat it into showrooms, however...
---
The McLaren 570S Track Pack has been announced, designed for both the road and the race track. Following the 570S Design Edition revealed a couple of weeks ago, the Track Pack is inspired by the company's success in GT3 and GT4 racing categories, the racy upgrade package includes a 12mm higher rear wing - adding 29kg of downforce at 150mph (241km/h) - along with a Dark Palladium roof and a stealth-finish sports exhaust...
---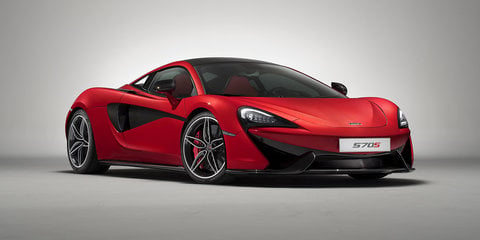 Five McLaren 570S Design Editions have been announced this week, each featuring "expressions of perfect colour and trim harmony" specified by the company's designers. The first of this quintuplet to be revealed is the Design Edition 1 (pictured), which features Vermillion Red exterior paint with five-spoke alloy wheels in a diamond-cut finish, along with a 'Stealth' exhaust and red brake calipers...
---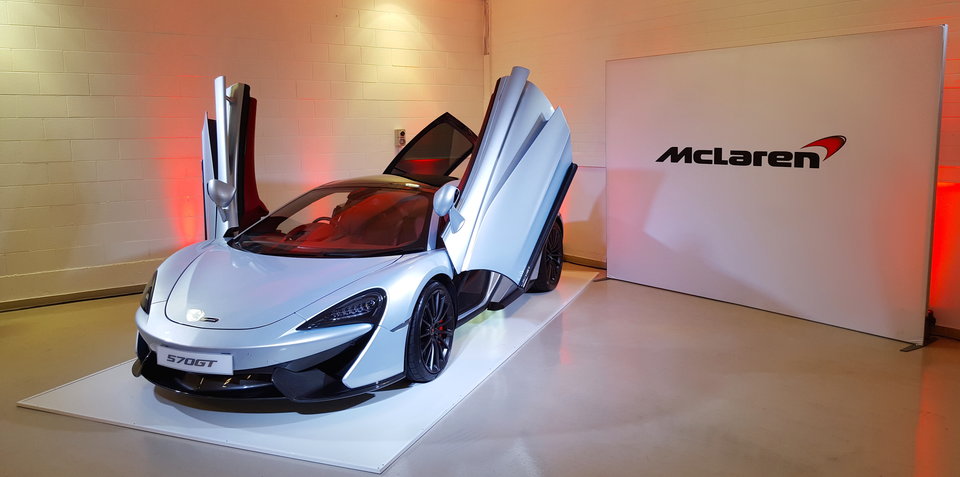 McLaren has used the 2016 Australian Formula One Grand Prix to locally unveil the McLaren 570GT, the company's latest mid-engined sports car. Based on the McLaren 570S, the 570GT starts at $438,000 driveaway and aims to offers buyers a slightly more practical approach to fast motoring. Due to start arriving in Australia by the end of 2016, the Sports Series 570GT is powered by McLaren's 3...
---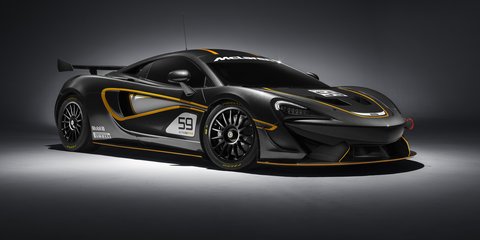 Two new track-only variants of the McLaren 570S have been unveiled, expanding the Woking-based company's 'entry-level' Sports Series performance range to five models. Based on the already brisk 420kW/600Nm McLaren 570S road car, the 570S GT4 and 570S Sprint are intended to provide a more affordable, more accessible way into McLaren GT-level racing, sitting below the 2016 Bathurst 12 Hour-winning McLaren 650S GT3...
---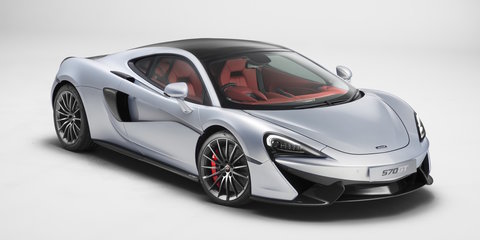 The McLaren 570GT, the third piece in the McLaren Sports Series puzzle, has been revealed a week out from its Geneva motor show debut. Touted as the most luxurious, refined and practical McLaren built to date, the McLaren 570GT will sit alongside the 570S and 540C coupes – and an already confirmed 570S Spider due to be unveiled in 2017 – in the British company's 'entry level' performance tier...
---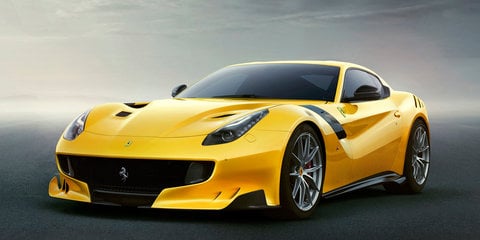 Sports cars coming in 2016 Ford Mustang – January Ferrari 488 GTB – March Lotus Evora 400 – Q1 McLaren 570S – Q1 Audi R8 – Q2 Ferrari 488 Spider – Q2 Ferrari F12 tdf – Q2 Lamborghini Huracan LP580-2 – Q2 Porsche 911 Carrera 4/Carrera 4S – Q2 Porsche 911 Targa 4/Targa 4S – Q2 Lotus Elise Sport/Sport 220 – mid 2016 Porsche 911 Turbo/Turbo S – Q2/Q3 Fiat 124 Spider – Q3 Lotus Exige Sport 350 coupe – Q3 Mercedes-Benz SL-Class – Q3 Aston Martin DB11 – Q4...
---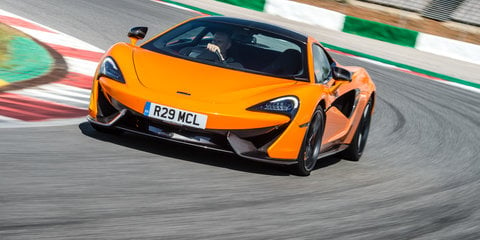 Details of the new and updated McLaren models launching in Australia in 2016. McLaren 570S - early 2016 The McLaren 570S will make its Australian debut in the early part of 2016, with a $408,000 drive-away price tag. For the money, buyers will be treated to a 420kW/600Nm 3.8-litre twin-turbo V8 matched to a seven-speed semi-automatic gearbox - a combination that promises a 0-100km/h time of 3...
---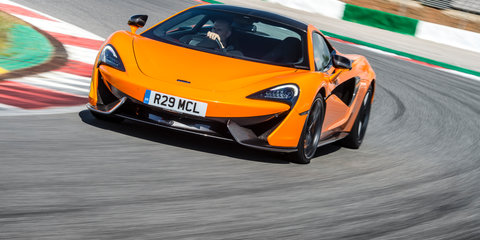 Set to challenge convention in a number of areas, the McLaren 570S signifies a new, more attainable, more useable focus for the English brand, but has it still got that McLaren mojo…...
---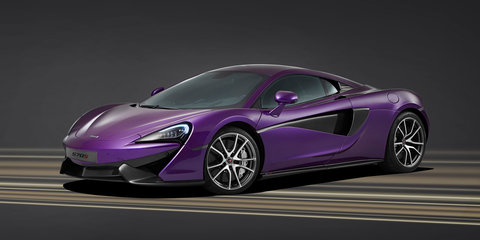 A one-off McLaren 570S will be displayed at the 2015 Pebble Beach Concours d'Elegance that takes place this weekend. The car, which was developed McLaren Special Operations (MSO), is painted an eye-catching shade of purple that the company dubs 'mauvine blue'. That shade of purple is carried through to the interior, where it contrasts sharply with the 'carbon black' leather...
---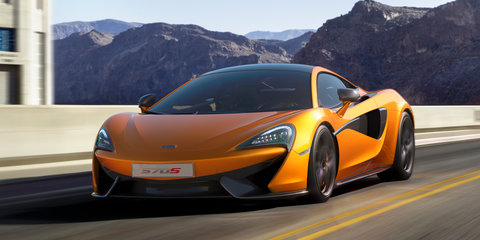 The McLaren Automotive Sports Series range is poised to roll out in Australia from the start of 2016, at which time they will make the British supercar brand's line-up more accessible than ever. The company this week hosted the local premiere of the McLaren 570S, which it has announced will wear a price tag of $408,000 drive-away*...
---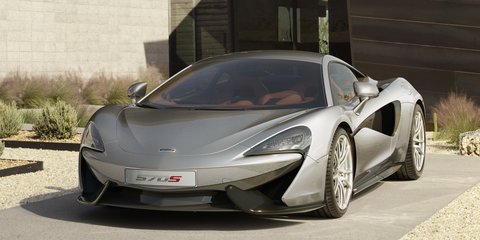 McLaren has just premiered the first member of its new Sports Series range, the 570S Coupe, in New York. This new entry point to the British brand's arsenal is a price-point rival to the Porsche 911 Turbo and forthcoming all-new Audi R8, and slots in beneath the Ferrari-matching 650S...
---