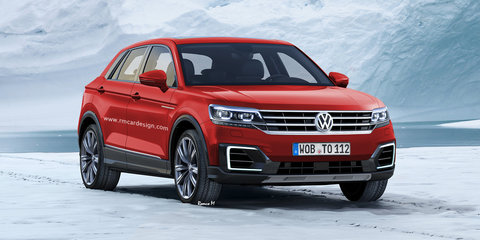 A speculative rendering of the next-generation Volkswagen Polo hatch's anticipated SUV companion has surfaced online, ahead of a possible 2018 launch. Volkswagen has toyed with the idea of a sub-Tiguan SUV concept for some time now, unveiling the T-Roc, T-Cross Breeze and Taigun concepts in recent years...
---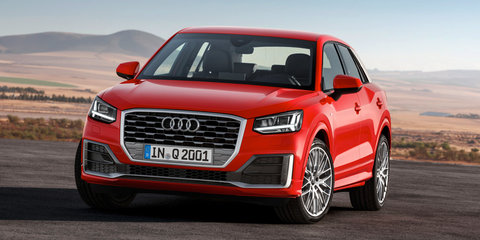 After a challenging 2015 (to put it lightly), Audi says it is nevertheless committed to growth for 2016, including the launch of 20 new or revised models worldwide. This ambitious rollout is designed to push the brand beyond the record sales the Ingolstadt brand achieved last year, despite its obvious challenges in dealing with the diesel emissions scandal...
---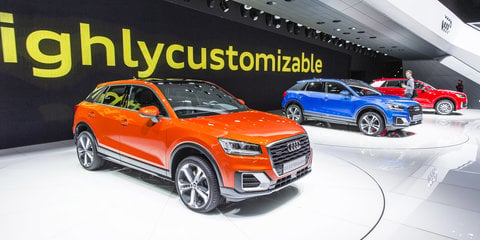 As soon as the covers were lifted on the all-new, 2017 Audi Q2 at the Geneva International Motor Show, the design polarised almost everyone who looked at it. Many punters loved its almost 'non-Audi SUV' appearance, but some didn't. And the ones who didn't like it, really didn't like it...
---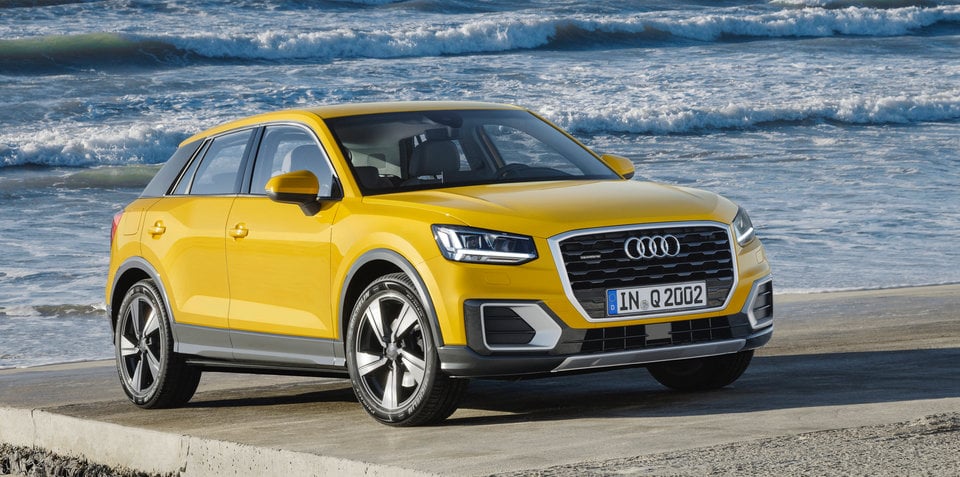 The all-new Audi Q2 compact SUV has been revealed at this week's Geneva motor show, joining its larger stablemates the small Q3, mid-sized Q5 and large Q7. The German marque claims the Audi Q2 is the all-round SUV with an urban focus, and it is likely to become a popular option in Australia's hot-selling SUV market...
---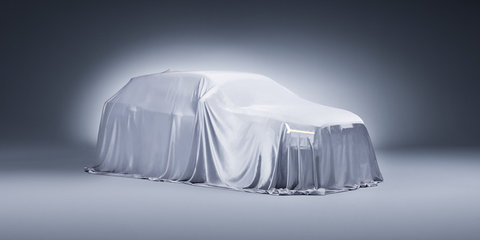 The upcoming Audi Q2, the smallest crossover yet from the luxury marque, has been teased online. Hidden under a silk shroud, these teasers were posted on the company's Facebook page and are linked to a lengthly blog post (in German) about the model's development...
---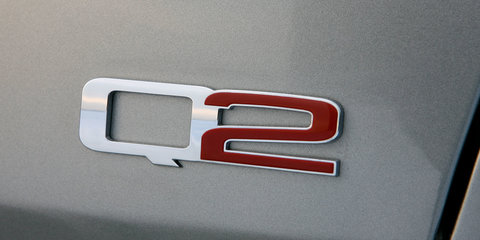 Speaking to the media at the 2016 Detroit auto show, Audi CEO Rupert Stadler confirmed what we reported on two weeks ago: Audi has acquired the rights to the Q2 and Q4 badges from Fiat Chrysler. At the Detroit show, Stadler told Autoblog, "We promised each other we wouldn't disclose what it cost, but it was not something they were willing to sell...
---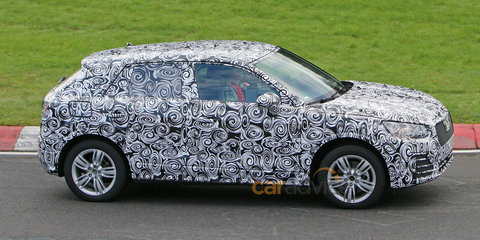 The coming of a new 2016 Audi Q2 has been announcing this week, at last confirming reports that the carmaker has overcome an earlier trademark issue. Speaking on the company's upcoming investment plans, Audi CEO Rupert Stadler also confirmed a debut this year for the new 2016 Audi Q5 mid-sized SUV...
---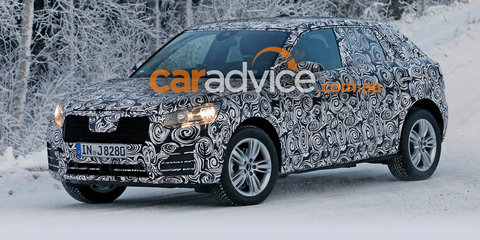 Audi's sub-Q3 SUV has been spied testing again. First it was hot laps at the Nurburgring, but this week it's cold-weather testing in Europe. The car we see here will slot in beneath the small Q3. Its name is still to be confirmed, but early reports had suggested that a trademark dispute with Fiat Chrysler's Alfa Romeo and Maserati brands had moved Audi to favour Q1 over its preferred Q2 badge...
---