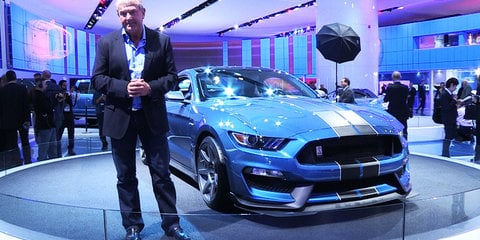 When a Ford Mustang is marketed as the "most track-capable production Mustang ever built", you know it's a serious piece of machinery – and that's exactly how the Blue Oval brand is touting the new Shelby GT350R Mustang, which has been unveiled at the 2015 Detroit motor show...
---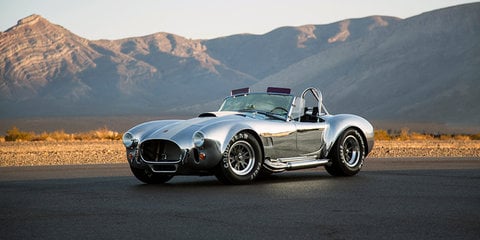 To celebrate the 50th anniversary of the Shelby 427, the company will produce a limited edition run of Shelby 427 Cobra 50th Anniversary models. Shelby International will limit production of the 50th Anniversary car to 50 units, and each one will be sold as a kit car without a drivetrain. Just 343 units of the original car were built by Shelby American in the 1960s...
---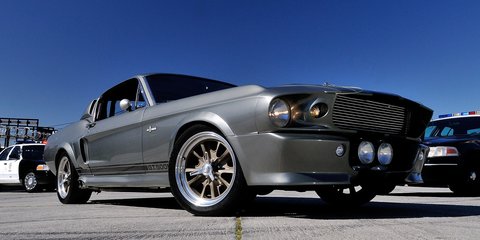 The original 1967 Ford Mustang hero car used in the film Gone in 60 Seconds, dubbed "Eleanor", will go under the hammer at an upcoming US auction. Though several cars were built by Cinema Vehicle Services – with assistance from car designer Chip Foose – for the 2000-released movie, Lot S135 at Mecum's Spring Classic auction is serial number 7RO20179710, the actual "Eleanor" car driven by Nicolas Cage in the cult car film...
---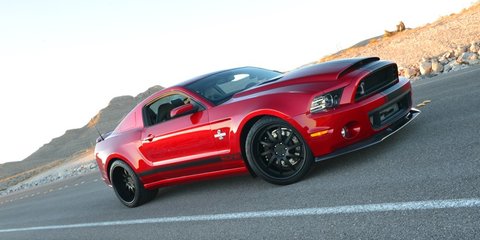 The Shelby GT500 Super Snake Wide Body and Shelby Focus ST have debuted at the 2013 Detroit auto show, proving that although Carroll Shelby may have passed away, his name lives on in some of America's most mental cars...
---