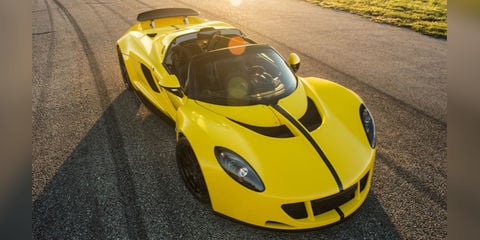 An updated Hennessey Venom GT with even more power will be unveiled at the 2015 SEMA show, which kicks off tomorrow in Las Vegas. Hennessey has upgraded the Venom GT's 7.0-litre twin-turbo V8 to accept E85 Flexfuel and in the process increased boost pressure from 19psi to 26psi. These improvements have increased the car's already impressive output from 928kW to 1082kW, a jump of 154kW...
---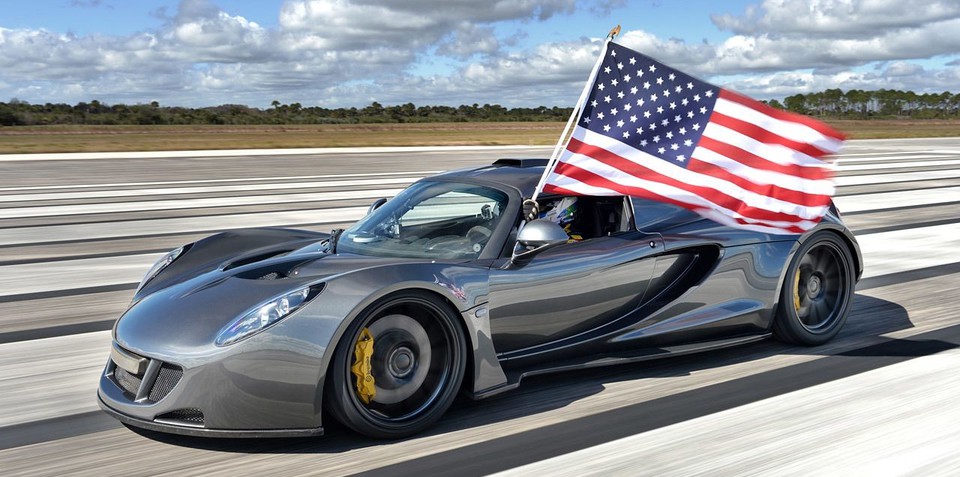 The Hennessey Venom GT is the world's fastest car after posting a top speed of 270.49 miles per hour - or 435.31km/h. The US-built, 928kW supercar - which is based on a Lotus Exige but is powered by a 7.0-litre twin-turbocharged V8 - managed the feat on the 5.18km runway the Kennedy Space Center in Florida, and the results were reportedly confirmed using a Racelogic Vbox satellite-based telemetry system...
---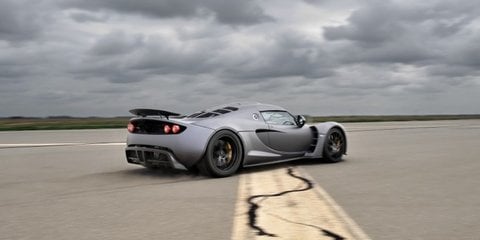 The Hennessey Venom GT is the world's fastest production car available for public purchase, after registering a top speed over 427km/h. The US-built Lotus Elise/Exige-based Hennessey Venom GT, powered by a twin-turbocharged General Motors-sourced 7.0-litre V8, ticked over 427.6km/h (265.7mph) down a two-mile (3...
---