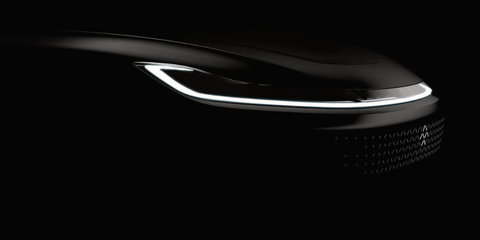 Electric vehicle upstart Faraday Future has handed down a new preview image of its upcoming SUV-styled family car, which will likely be positioned as a rival to the Tesla Model X and the upcoming Jaguar I-Pace. The company had first hinted at this new vehicle with a shadowy silhouette that outlines the car's profile, released in April...
---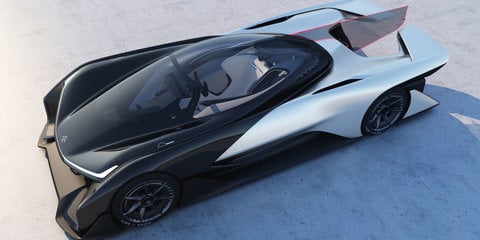 If new reports are to be believed, next month's Consumer Electronics Show in Las Vegas could be the make-or-break moment for electric vehicle startup Faraday Future. Having revealed nothing more to-date than a sleek futuristic concept, the company has already been declared by some on social media to be a questionable prospect...
---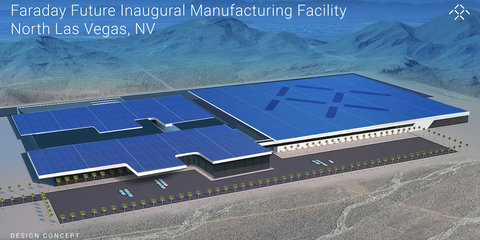 Faraday Future has hit the pause button on its ambitious US$1 billion electric car factory on the outskirts of Las Vegas, Nevada. AECOM, the construction firm responsible for around US$500 million of the work on the new plant, has told Jalopnik that "Faraday Future is temporarily adjusting their construction schedule with plans to resume in early 2017"...
---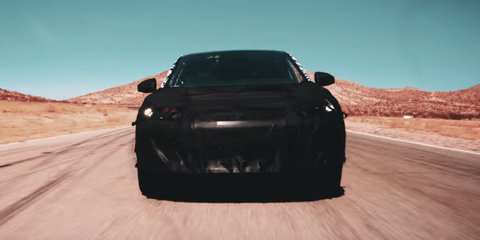 Faraday Future has released a short video teaser of an all-electric SUV, which we believe will be its first production vehicle. Earlier this month, the company confirmed on Twitter that it's first production vehicle will make its debut at CES 2017, which takes place at the beginning of January in Las Vegas...
---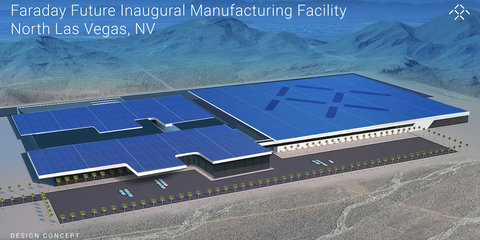 Faraday Future, the Chinese-backed electric automaker, has reportedly fallen behind on payments to contractors building its new factory in Las Vegas. Automotive News has obtained a copy of a letter sent to Faraday Future by AECOM, the building contractor that's responsible for around US$500 million ($657 million) worth of work on the US$1 billion ($1...
---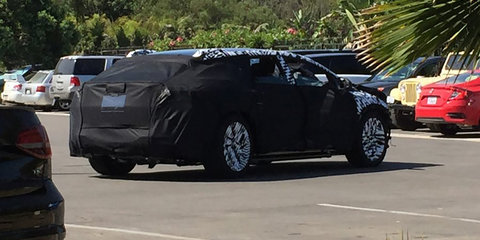 A heavily-disguised prototype believed to be one of the new models from electric startup company Faraday Future has been spied in sunny Los Angeles this week. It appears the prototype in the photo is the same vehicle that was teased by Faraday Future earlier this year, believed to be an all-electric large SUV to take on the Tesla Model X...
---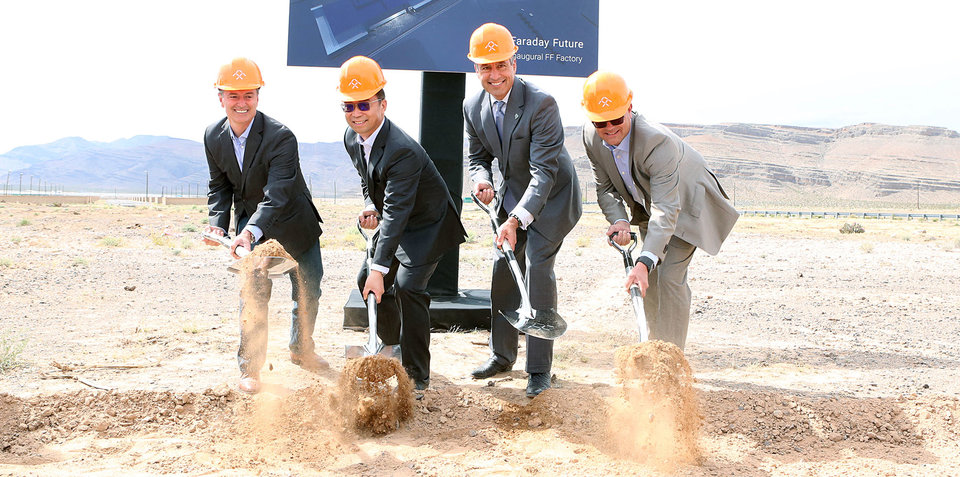 At a ceremony yesterday, Faraday Future broke ground on the site of its US$1 billion ($1.3 billion) factory in North Las Vegas. The startup electric car maker says that, should all its plans come to fruition, the new factory to the north of Sin City will create 4500 direct jobs over the next 10 years. At present the company claims that it has around 700 employees in the USA...
---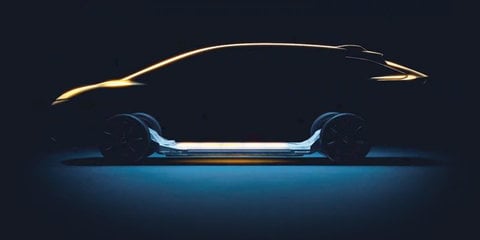 Electric vehicle startup Faraday Future has handed down a new teaser image for the first of its upcoming production models, offering a closer look at a vehicle previewed in November last year. At the time, Faraday Future had been shrouded in mystery, with little to no official word on the company's management or backing...
---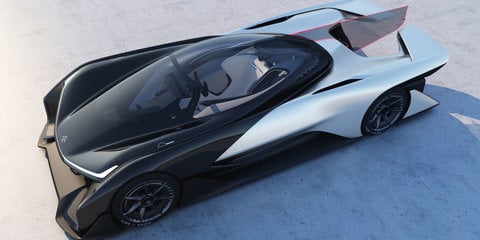 The Faraday Future FFZERO1 is the startup electric car maker's first concept vehicle, and has just been unveiled at the 2016 Consumer Electronics Show in Las Vegas. From its styling through to its incredible power, performance and technology claims, the FFZERO1 is designed to catch the eye of potential buyers, investors and the general public...
---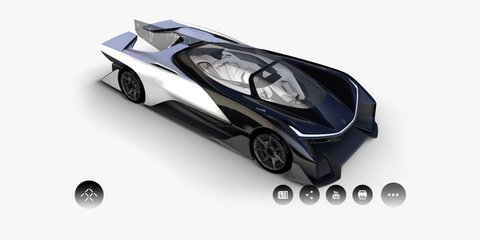 1000 horsepower hypercar surfaces with iPhone app leak Batmobile-styled EV claims 0-100km/h below three seconds An iTunes App Store screw up has given the world an early look at mysterious Faraday Future's first concept, due to be unveiled at this week's Consumer Electronics Show in Las Vegas...
---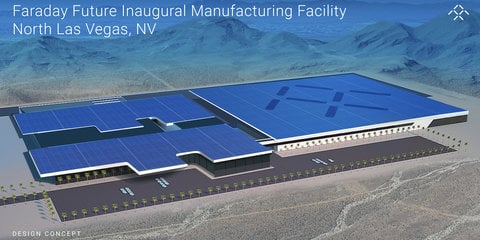 Budding Tesla rival Faraday Future has released details of its inaugural US$1 billion ($1.4 billion) manufacturing facility in the west of the US. Faraday Future is planning a 279,000 square metre factory in North Las Vegas, Nevada – the same state as Tesla's forthcoming battery-building Gigafactory...
---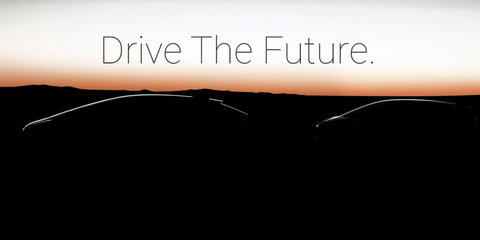 A new electric vehicle company is preparing to directly challenge the darling of the automotive industry, Tesla, with a new $1.4 billion factory to be built in the US and a range of new electric cars in the works. The company is Faraday Future, named for Michael Faraday, a pioneering scientist who in the 1800s made significant contributions in electromagnetism and electrochemistry...
---