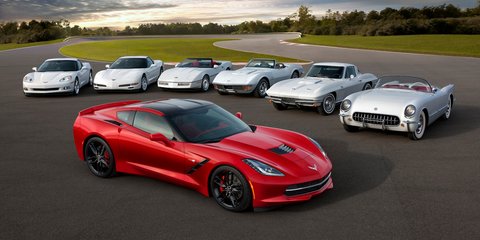 CarAdvice has spotted a Corvette undergoing construction within General Motors' 85,000ft battery lab in Warren, Michigan, suggesting the next Corvette will be partially battery powered. Rumours of a mid-engined Corvette started circulating after images of a Holden Commodore ute kitted out with a giant aero kit and wide body hit the internet...
---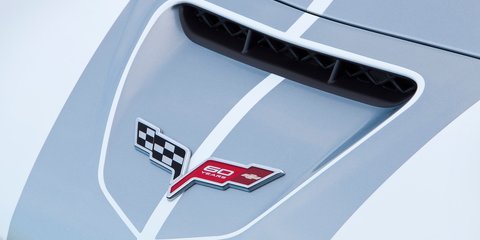 The current C7 Chevrolet Corvette may only be a few years into its life cycle, but there is already talk of big changes for the upcoming C8 Corvette in 2018 - most notably a switch to a mid-engined layout. For six decades, the Corvette has been a front-engined, V8 muscle car...
---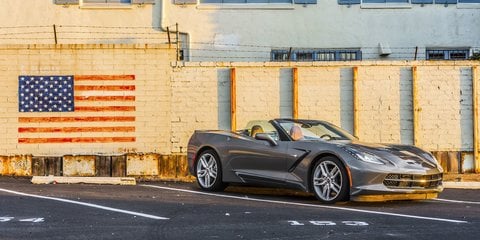 The 2015 Chevrolet Corvette Stingray is up there with the best of them when it comes to good ole' fashioned American icons, right alongside the likes of the Empire State and the Star Spangled Banner. With a history spanning 62-years, the seventh-generation Stingray is a stunning looking machine. The new design bears the Stingray name, last used in 1976 for the third-generation vehicle...
---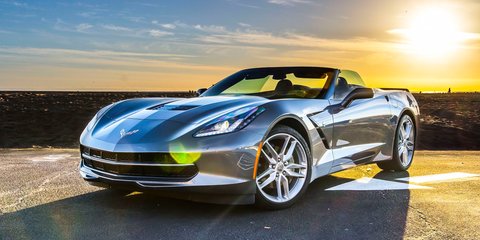 The latest Corvette Stingray is a massive step up from its C6 predecessor, but it is good enough to take on its euro rivals...
---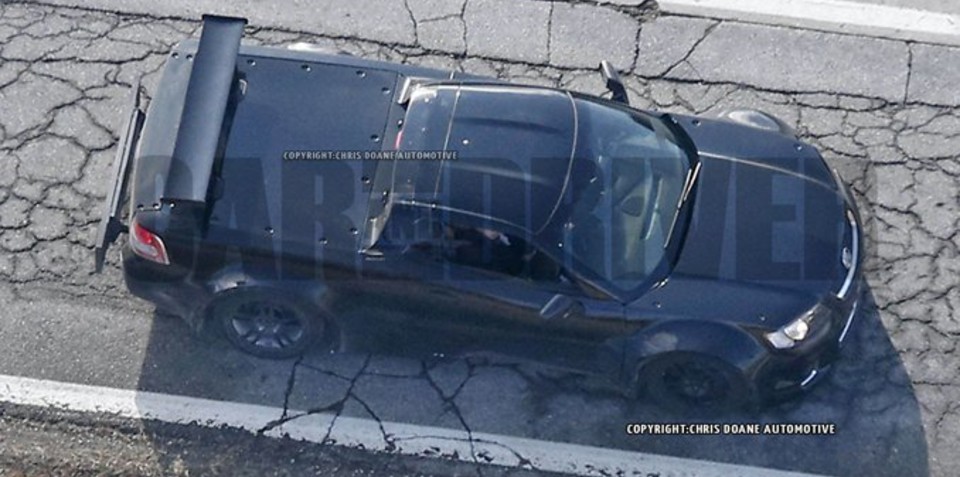 A mid-engined Holden SS V ute to mark the end of production? We wish. What you see here is, according to US publication Car and Driver, an early prototype of a mid-engined Corvette C8 rumoured to be in the pipeline for the US brand's 2017 model year. The (speculated) early Corvette C8 prototype uses the 5040mm long, 1899mm wide body of the Holden Commodore SS V Ute, which appears to be in VE Series II guise...
---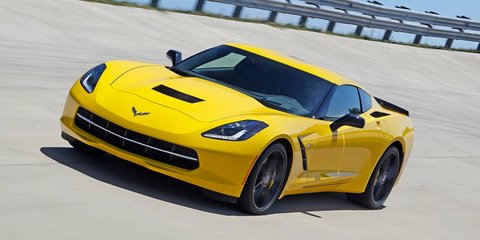 The Chevrolet Corvette Stingray and Silverado have swept the 2014 North American Car and Truck of the Year (NACOTY) awards. The double win is a first for the bowtie brand, and the first clean sweep for General Motors since the Saturn Aura and the previous-generation Silverado were victorious in 2007...
---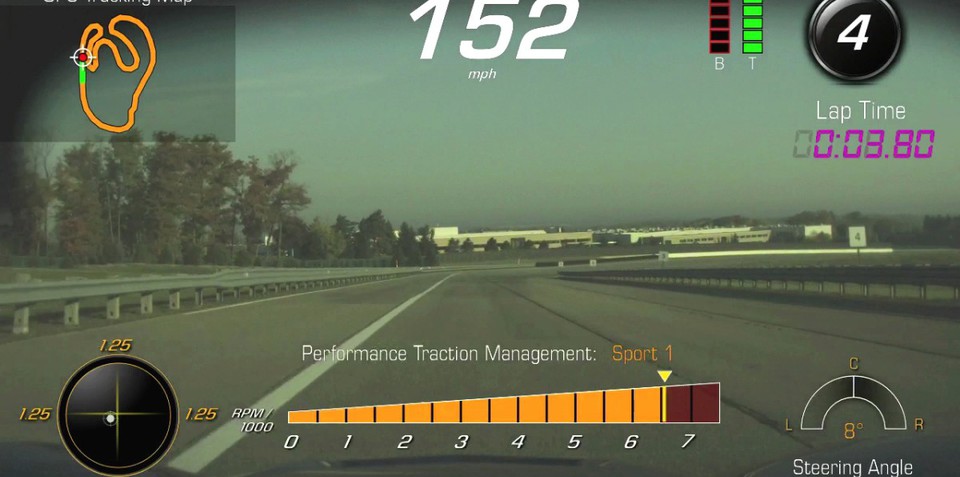 The 2015 Chevrolet Corvette Stingray will be available with a new 'Performance Data Recorder' (PDR), giving enthusiasts the ability to video and analyse their time behind the wheel. Shown for the first time at this week's 2014 Consumer Electronics Show (CES) in Las Vegas, Chevrolet says the Corvette Stingray's PDR technology is an industry-first example of a fully integrated telemetric system that enables drivers to record their driving session in high-definition video...
---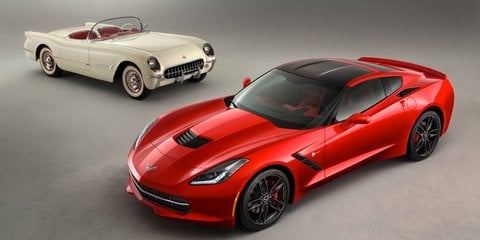 January 17 in the United States marks the return of the Chevrolet Corvette Stingray to New York City 60 years after its launch at the famed Waldorf Astoria Hotel on January 17, 1953. The occasion will be especially symbolic for the nameplate, with the arrival of the all-new, seventh-generation, 2014 Chevrolet Corvette Stingray coming directly from its debut appearance at the Detroit Motor Show...
---