The styling themes of French car maker Renault will soon move into the second era of head designer Laurens van den Acker's influence, and this week's Paris motor show will deliver a first glimpse at the new look.
The Dutch designer joined Renault in 2009, just weeks after resigning from the top styling role at Mazda, where he crafted the 'Nagare' look that preceded Mazda's current 'Kodo' image.
Van den Acker made his mark quickly, drawing up the DeZir concept that debuted in mid-2010. That concept's look moved to production with the new Clio hatch in 2012, working its way across the line-up to culminate with the new-generation Megane and Koleos models.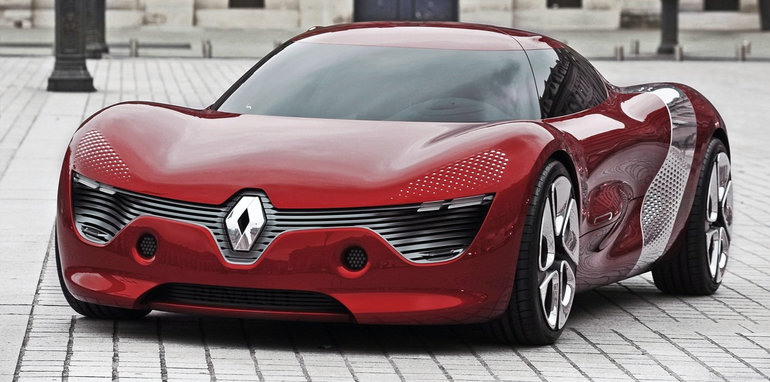 Above: the DeZir concept
But, soon enough, everything new is old again. When Renault reveals its new Trezor concept in Paris, previewed almost pointlessly in the image atop this article, we'll have our first look at what will drive the look of Renault's next-generation range.
Very little has been revealed at this point, but Renault promises "surprising proportions" – a claim that could be a two-part hint, alongside one other detail: the 'Z' in TreZor is said to represent Renault's all-electric 'Z.E.' (zero emission) powertrain.
If the concept is to be driven by an electric system – as many seem to be in recent times – we might expect to see a shape not constrained by the need to accommodate a conventional drive package.
For the answer to that question, we'll have to wait until the TreZor is unveiled in Paris, tomorrow night Australian time.
The Renault DeZir concept's influence
Renault DeZir revealed
Renault CAPTUR concept
Renault A110-50 concept revealed
2011 Renault R-Space concept
2011 Renault Twizy
2012 Renault Frendzy concept
2012 Renault Twingo facelift
2012 Renault Zoe
2013 Renault Clio revealed
2013 Renault Captur
2013 Renault Twizy RS F1 concept
2013 Renault Kangoo facelift
2013 Renault Twin'Z concept
2013 Renault Twin'Run concept
2013 Renault Koleos facelift
2013 Renault Megane facelift
2014 Renault Twingo
2014 Renault Trafic
2014 Renault Master facelift
2014 Renault RS 01 race car
2014 Renault Eolab concept
2015 Renault Espace
2015 Renault Duster Oroch ute concept
2015 Renault Kadjar
2015 Renault Kwid
2015 Renault Duster Oroch ute
2015 Renault Sandero RS 2.0
2015 Renault Talisman
2015 Renault Alaskan ute concept
2016 Renault Megane
2016 Renault Scenic
2016 Renault Kaptur
2016 Renault Koleos
2016 Renault Grand Scenic
2016 Renault Alaskan
MORE: Renault to preview new styling in Paris – report
MORE: Renault destined for 'sensual' design language
MORE: Renault to complete range overhaul within five years