Details of the new and updated utes launching in Australia in 2015.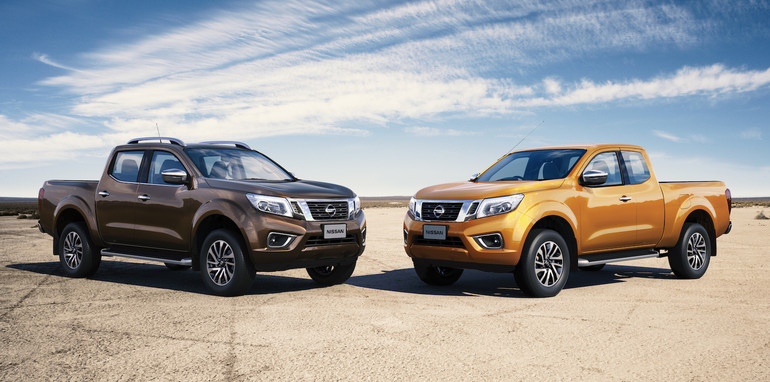 Nissan Navara – March/April
Nissan's most important vehicle launch of 2015 will occur in autumn when the all-new Navara arrives on the scene.
Replacing the D40 and ancient D22 Navara models, the new ute will be available in three cab styles, rear- and four-wheel drive, and with the choice of three new engines.
The diesel options – both 2.3-litre four-cylinder units – include a 118kW/403Nm single turbo and a 140kW/450Nm twin-turbo. The latter's outputs are 30kW and 100Nm down on the old 3.0-litre V6 Navara, though Nissan claims its peak torque is now available from 1500rpm (down 500rpm) and its fuel use falls almost 20 per cent.
A 118kW/231Nm 2.5-litre petrol engine will also be offered in select 4×2 variants.
Increased towing capacity (Nissan is targeting 3.5 tonnes), more sophisticated ride quality, and a quiet and car-like interior will all be welcome additions to Nissan's popular ute.
Read more about the Nissan Navara.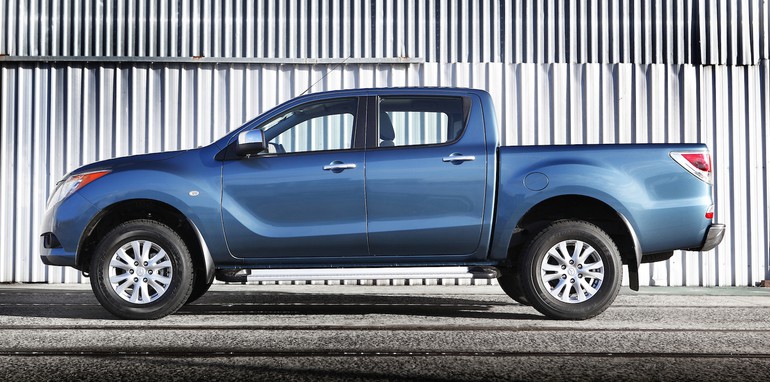 Mazda BT-50 update – Mid 2015
The love-it-or-hate-it styling of the Mazda BT-50 ute range will likely be ousted when the swoopy (or droopy) truck gets a facelift in 2015.
Likely to be unveiled in the first few months of the year ahead of going on sale here by September, the BT-50 is likely to adopt revised styling elements that will bring it more in to line with the current range of models.
No images have been seen yet, but expect a bolder and more aggressive front-end treatment, while the rear tail-light assemblies will likely see an overhaul, too.
Big interior changes are likely, with an update to the MZD Connect media system and some more comfort-focused revisions.
Read more about the Mazda BT-50.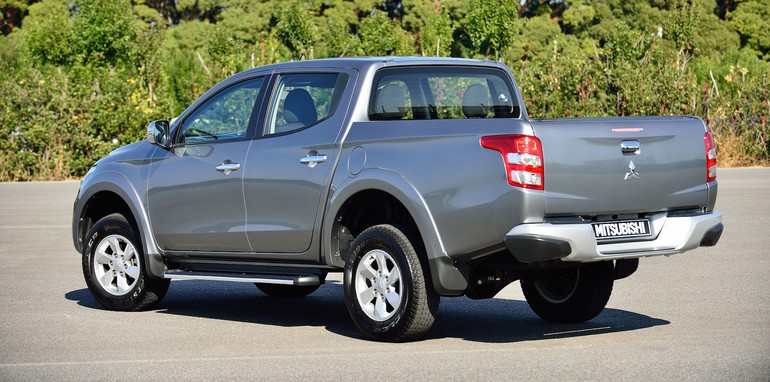 Mitsubishi Triton – Q2
The heavily updated Mitsubishi Triton promises big improvements in efficiency, safety, dynamics and refinement when it arrives in Australia in the second quarter of 2015.
The replacement for the 10-year-old workhorse will be powered by a new 133kW/430Nm 2.4-litre four-cylinder direct-injection diesel engine, paired with either a six-speed manual or six-speed automatic transmission.
Mitsubishi is hoping stiffer underpinnings and an expanded safety package will boost the 2015 Triton's ANCAP rating to five stars to put it back on the shopping lists of many major fleet buyers with stringent safety requirements.
While exterior styling updates are evolutionary only, the overhauled cabin is decidedly more car-like, gaining higher-quality materials and an infotainment and climate control cluster similar to that of the Outlander.
Read more about the Mitsubishi Triton.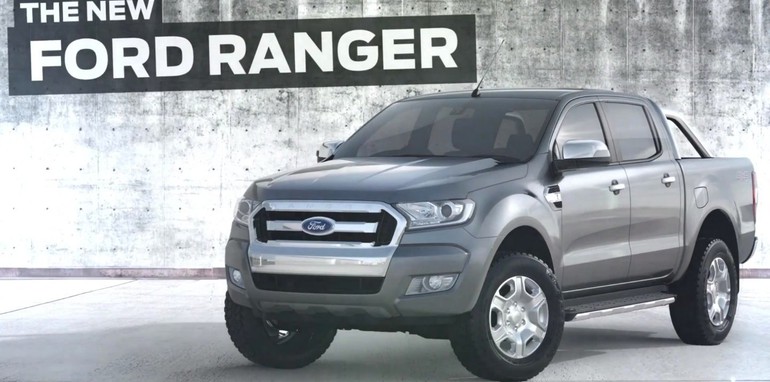 Ford Ranger update – Q3
Australia's second-best-selling ute, the locally designed and engineered Ford Ranger, will get its first significant update around the third quarter of 2015.
Revealed in a teaser video released in November, the 2015 Ranger features a fresh face inspired by the Everest SUV that will arrive a few months later.
The Ranger's headlights appear identical to the Everest's, hugging the ute's new hexagonal chrome grille that continues into its bumper that looks bolder than before with a reshaped lower intake and foglight cut outs.
The Ranger is expected to benefit from some of the refinements and technologies developed for the Everest, including engine and automatic transmission updates.
It may also upgrade to the latest SYNC 2 infotainment system and gain some of the Everest's advanced safety systems, which include hands-free auto reverse parallel parking, adaptive cruise control and active lane keeping, though again Ranger specifications remain top secret at this stage.
Read more about the Ford Ranger.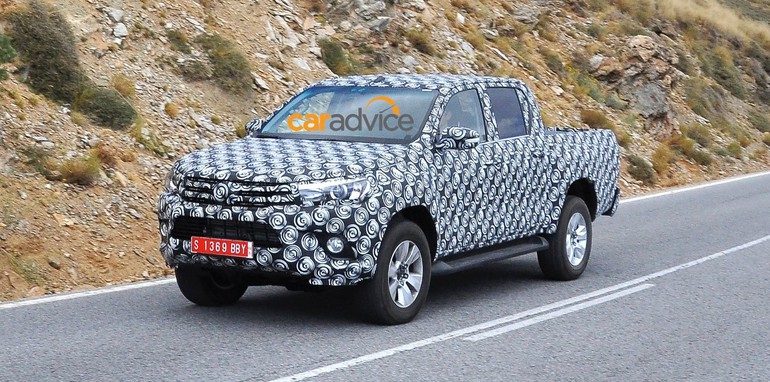 Toyota HiLux – Q4/2016
While we've been expecting and anticipating the arrival of a new-generation Toyota HiLux (for years!), the eighth-generation version of the Japanese brand's big-selling ute may not actually arrive until 2016.
We asked Toyota to clarify why this would be the case, but there's no strong answer as yet. Of course, the vehicle hasn't been revealed yet, and may not be until the company's home ground motor show in Tokyo, at the start of November.
There isn't much in the way of detail of the new-generation HiLux, though we'd expect to see new turbo diesel engines, an increased payload and improved towing capacity.
Should the HiLux arrive before the end of 2015, it'll be sure to hit the market amid a wave of new models, including the all-new Nissan Navara, heavily updated Mitsubishi Triton and facelifted versions of the Ford Ranger and Mazda BT-50.
Read more about the Toyota HiLux.