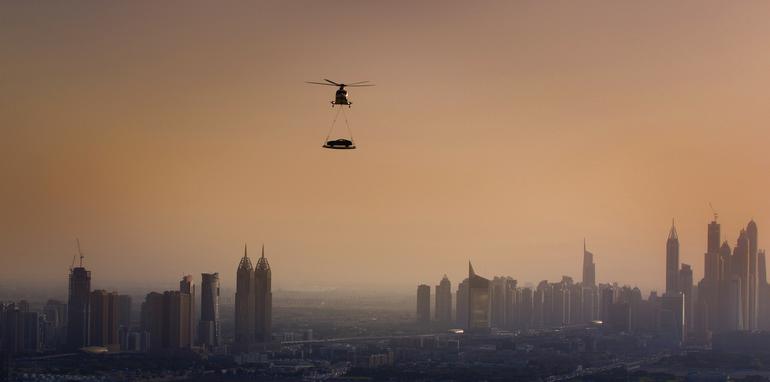 Aston Martin has pulled off an impressive James Bond-style stunt over the skies of Dubai as part of the British brand's centenary celebrations.
Using a helicopter, a brand new Aston Martin Vanquish, and the Burj Al Arab hotel in Dubai, the iconic car maker continued its celebrations marking 100 years since the founding of Aston Martin by completing the audacious stunt, airlifting the GT car 1000 feet above the ground and onto the famous hotel's rooftop helipad.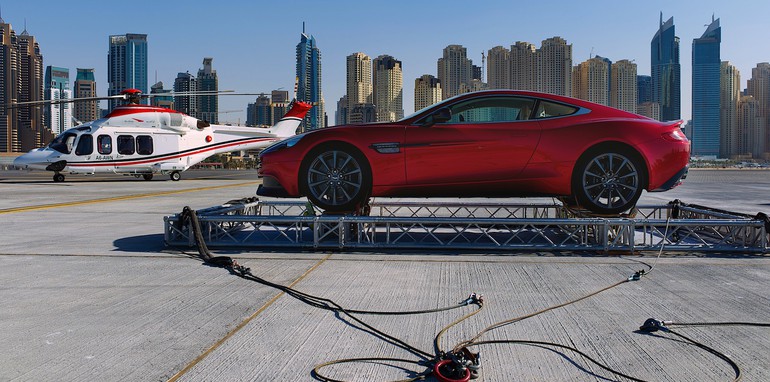 Aston Martin CEO Dr Ulrich Bez said the event underlined the company's position as a globally renowned luxury car brand.
"Aston Martin remains one of the most exclusive and sought-after brands in the world, so it is only right that a key element of our year-long centenary celebrations takes place in a similarly high profile destination."
Along with other celebrations due to take place worldwide over the next 12 months, Aston Martin is also offering exclusive Centenary Edition models of its V8 Vantage, DB9, Rapide, and Vanquish, with just 100 examples of each being made.
Aston Martin officially began its 100-year festivities with a ceremony in London's Henniker Mews – the original home of the company founded on January 15, 1913.
Now, to get the Vanquish down…
Click on the Photos tab for more images.