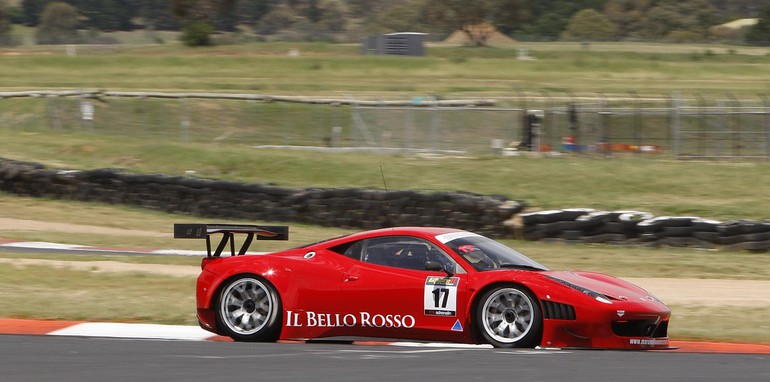 Racing Ferraris for customer teams are built to order as part of the Italian marque's Corsa Cliente program, but the GT3 version would naturally cost a significant premium over the standard $526,950 (plus costs) 458 Italia.
In addition to the aforementioned R8 racer, the Ferrari will also take on a GT3 version of the Mercedes-Benz SLS AMG 'Gullwing'.
"There'd been a lot of people with stopwatches around the track and to now have confirmation of the new record during the team's first test is very exciting so we're looking forward to the racing," said Mark Coffey, the managing director of Maranello Motorsport.
The 458 GT3's time also eclipses the fastest lap by a V8 Supercar – a 2:06.8 recorded by Craig Lowndes driving a Holden Commodore in 2010.
However, the GT3's effort couldn't match the fastest breed of single-seater, open-wheel race cars.