The top 10 speed camera sites in southeast Queensland have pulled in more than $6 million for the government, in the year between March 2010 and March 2011. Up to 47,915 lives were saved (or contributed to the revenue raising, depending on which way you look at it) thanks to the sites.
Official dollar figures haven't been released, but according to a News Limited report, even if every fine dished out was the minimum speeding infringement of $133, it would equate to $6,372,695.
Making up the top 10 sites were Pacific Highway at Tugun, which was able to catch 7896 motorists for speeding, then Gympie Rd at Kedron (5506), Old Cleveland Rd at Carina (5328), the Gateway Motorway at Boondall (5243) and east-bound traffic along Mt Gravatt-Capalaba Rd at Upper Mt Gravatt (4820), the Western Freeway at Toowong (4570), the Logan Motorway at Forest Lake (4357), Mt Gravatt Capalaba Rd at Wishart (3916), west-bound traffic at Mt Gravatt Capalaba Rd at Upper Mt Gravatt (3365) and Hemmant's Lytton Rd (2914).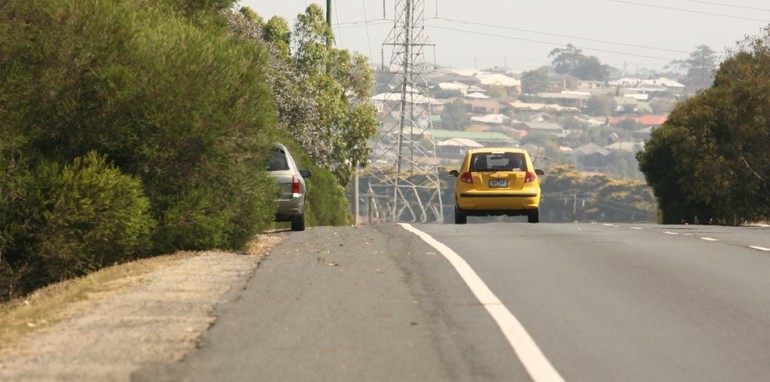 One of the controversial elements of the mobile speed camera operation is about the camera localities, and whether or not the operators are following official guidelines and placing them in actual danger zones. Some also say the speed camera vans sometimes park deliberately behind bushes to catch more motorists for revenue purposes. A police spokesman recently addressed the concerns, saying,
"Authorised operators of the devices are instructed in the correct setup and operating procedures. For camera operations to be successful the camera view must clearly see the road on which the traffic is travelling."

"It is recognised that in some instances it may be necessary to perform speed enforcement in restricted site locations. Such instances include downhill grades where there is documented history of crashes and areas where there are a number of public complaints relating to the speeding of vehicles."
Meanwhile, Adrian Braithwaite, partner of Gilshenan & Luton, criminal law specialist told News Limited that many motorists aren't convinced that the locality of these speed cameras relates purely to the site's crash history. He also said,
"The message [that speeding kills] is an easy one to market for the government and it makes them lots of money."

"The government doesn't make money from driver education and teaching youngsters about vehicle control. If they were serious about reducing road trauma they would focus on the skills of drivers."