The Italian Carabinieri has be given a couple of Lotus Evora S sports cars for patrol services as a way of celebrating Italy's 150th unification anniversary.
Italy is generally regarded for its style and flamboyance, what better fitting gift could come from the British car company than two of its finest and newest sports cars. The two Evora S vehicles will be put to good use in Milan and Rome.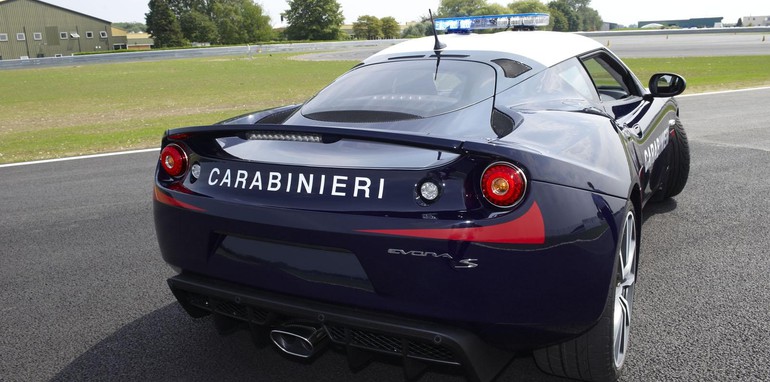 These won't be the coolest cop cars the Italian government uses though, the highest ranking patrol officers use Lamborghini Gallardos. Even so, the Lotus Evora S is almost as dramatic and certainly almost as quick.
Powered by a supercharged 3.5-litre Toyota V6 producing 257kW of power and 400Nm of torque, the Evora S is able to accelerate from 0-100km/h in just 4.8 seconds. These should do a great job of keeping up with Italian crims. Lotus CEO Dany Bahar recently said,
"Everyone knows that Italy has more than it's fair share of high profile sports car manufacturers so it is a real honor for a relatively small British brand to be in this position.

"The feedback from the driver training on the Evora S at our test track was very positive, it's such a responsive car to drive, I think the teams in Rome and Milan are really going to feel the benefit of working with our product."