The pieces of the 2012 Toyota Camry are coming together, with videos and images revealing the first details of the new mid-sized sedan.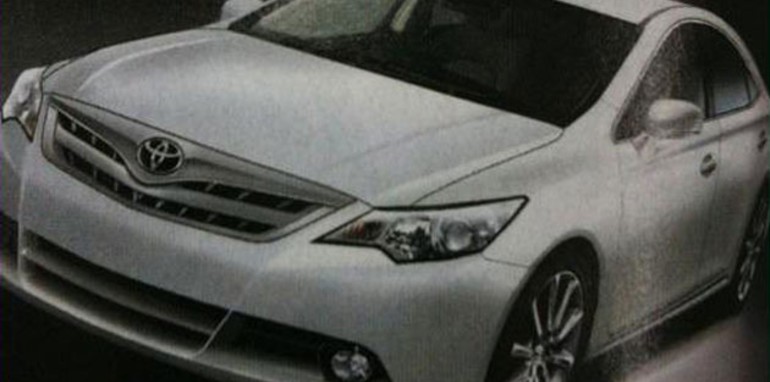 The above image gives us our best look yet at the face of the new Camry, which is on track to go on sale in Australia before the end of the year.
The headlights will be arranged in a sharper, more aggressive assembly, while the grille and lower intakes will be chunkier for a stronger presence.
From the video – which we understand is from a Toyota US dealer convention – it appears the rear lights have also grown larger, seemingly drawing inspiration from the Lexus LS.
The new Camry will be sold as an automatic-only model in Australia, with a new six-speed unit set to replace the current five-speed. Toyota promises the 2012 Camry will offer "improved performance and refined ride and handling".
The 2.5-litre engine has also been designed to work in tandem with an electric motor and battery for service in the new Camry Hybrid. This vehicle will retain its continuously variable transmission and will go on sale a few months after the standard Camry in Australia, around mid-2012.
More details of the 2012 Toyota Camry will be revealed in the coming months in the lead up to its local launch at the end of this year.